BY ANCHORAGE DAILY PLANET
Anybody could see it coming. Gov. Mike Dunleavy's new budget director has the usual suspects more than a little nervous and they are wringing their hands and questioning her budget-cutting ways and previous connections to the private prison industry.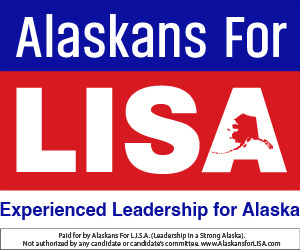 Dunleavy brought Donna Arduin aboard to run the Office of Management and Budget and help with the state's $1.6 billion operating budget gap. She has a long history of successful budget work under difficult circumstance in other states.
None of that is good for the big-government crowd. Democrats fret about her work history, her business connections and whether she is setting public policy by cutting the budget. They wonder whether lawmakers should be able to confirm her to the position as they do with other top jobs in governors' administrations.
Their real fear, of course, is that she will do what she was hired to do: cut government to the bone, and that does not sit well.
After Dunleavy trimmed $20 million from the education budget last week, Sen. Donny Olson, D-Golovin, suggested in a news conference covered by the Juneau Empire that the cut likely was Arduin's.
"I don't necessarily blame the governor for doing that," Olson said. "I think the OMB director's the one with the hatchet out there. And it's a hatchet, not a scalpel."
With a $1.6 billion deficit, Alaska is far beyond the need for a budgetary scalpel. Dunleavy promised a balanced budget, and what is needed – and has been needed for umpteen years – is a fiscal hatchet to make spending come into line with revenue.
Despite lamentations from budgetary nervous Nellies, if that is what Arduin brings to the table, good for her.
http://www.anchoragedailyplanet.com/147412/nervous-nellies-and-donna-arduin/