Sen. Lisa Murkowski voted with nearly all of the Democrats and Sen. Susan Collins, R-Maine to defeat the No Taxpayer Funding for Abortion bill today.
The bill would have made permanent the current ban on the use of federal dollars for most abortions.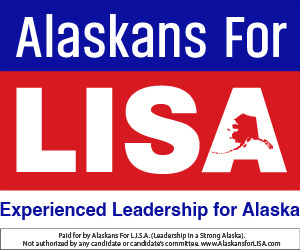 Two Democrats voted in favor of the bill, as did Sen. Dan Sullivan of Alaska, a Republican. SB 109 was defeated on a 48-47 vote.
The bill needed 60 votes to make the ban on federal funding for abortion permanent, and five lawmakers did not choose to cast a ballot at all.
Tuesday is the 46th anniversary of the landmark pro-abortion Supreme Court decision Roe vs. Wade.
(This story is updated to clarify that Murkowski's vote was not critical to the passage of this bill, as it needed 60 votes to pass.)