Sen. Lisa Murkowski stated today that if President Donald Trump doesn't resign from office, she is not sure she has a place in the Republican Party.
Murkowski may be finally free to speak her mind, now that Ballot Measure 2 has passed, which many politicos believe make it far easier for her to win reelection. Murkowski might fare well under an open primary system if she registers as an undeclared or nonpartisan. She is up for re-election in 2022.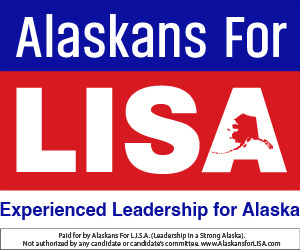 "I want him out. He has caused enough damage," Murkowski told a reporter on Friday.
Alaska Republican Party Chairman Glenn Clary said he had not had a chance to discuss the issue with but welcomes the opportunity to do so.
"Lisa will have to do what Lisa thinks is best for her, and voters of Alaska will decide what's best for them," he said.
House Speaker Nancy Pelosi might give Murkowski an opportunity to once again vote on impeachment. Pelosi said that next week she may move to impeach Trump for the second time over what she said was his role in inciting a violent attack on the U.S. Congress in the U.S. Capitol.
Several House Republicans may this time support impeachment, which would be a first in history, as no president has been impeached twice, and none has been impeached during his final two weeks of office.
Pelosi told reporters today that she spoke with Gen. Mark Milley, the chairman of the Joint Chiefs of Staff, to discuss taking away the president's access to the nuclear codes, to prevent him from detonating a bomb.