The municipal attorney and Municipal Clerk for Anchorage have rejected the petition application for recalling Assembly member Meg Zalatel, who represents midtown Anchorage.
"We conclude that the recall application is factually sufficient; it is sufficiently particular to allow the reader to understand the allegations, and to permit Assembly Member Zaletel to respond in 200 words. Determining the legal sufficiency of the application is more complex, and requires analysis of the governing law on open meetings in Alaska as well as factual context of the allegations in the application.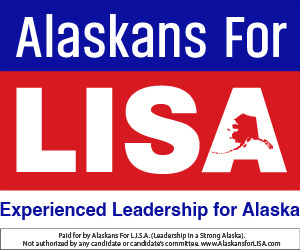 "The bulk of the petition's allegation is that Assembly Member Zaletel's 'misconduct in office' violated Alaska law at the July 28 Assembly meeting by not allowing public testimony inside the Assembly chambers; by conducting municipal business after the public had been excluded; by permitting people to remain in chambers through a means not disclosed to the public prior to the meeting; and by 'disenfranchising people' who wanted to attend the meeting in person. The petition alleges that Assembly Member Zaletel's misconduct violated both Alaska's Public Meetings statute, AS 29.20.020, and Open Meetings Act, AS 44.62.310-.312.19"
The rejection explanation goes on to say that the Open Meetings Act does not specify the logistics of how to allow public testimony, and that there is no guarantee that testimony must be allowed in person or the the public has a right to "any particular method of participation.
The decision means the public may not collect signatures to put a recall question on the ballot.
Another group, Recall Dunleavy, was granted a petition last year based on flimsy accusations that had no factual basis. After appeals, the Supreme Court has already ruled the governor can be recalled for any reason, even though there is a "for cause" standard in statute. The standard for municipal seats is even lower, but the municipal attorney Kathryn Vogel is an extreme leftist who supports the positions of the left-wing Assembly and mayor.
Zalatel, during a meeting earlier this summer, was the presiding chair of the Assembly and allowed one person from the public to testify because she wanted specific testimony; the rest of the public was barricaded from the meeting due to what the Assembly interpreted as a CCOVI-19 health threat. Her arbitrary allowance of one person over all others became part of the basis for the recall petition application. Without having a petition to gather names on issued by the Clerk, there is no path for a recall.
Must Read Alaska was not able to reach the sponsor of the petition application, Russell Biggs, of Anchorage, for a comment, but this story will be updated.