By THE ANCHORAGE DAILY PLANET
Property taxpayers in Anchorage are getting their tax bills and Mayor Ethan Berkowitz is seizing the opportunity to send an unabashed, baldfaced political harangue along with the levy.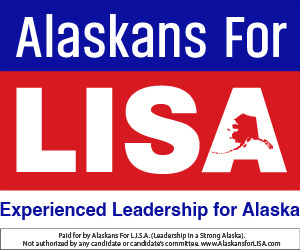 "Dear neighbor," it starts, "The Governor and members of the Legislature have announced intentions to sidestep their prior commitments to voter approved bond-debt reimbursement, shifting those costs to Anchorage taxpayers. If the State chooses to make this change, Anchorage property tax payers will be forced to assume an additional $328 million in debt over 20 years, resulting in an additional payment next year of $120 per $100,000 of assessed valuation.
"This would mean an additional $420 for the average home in Anchorage ($350,000)."
Berkowitz's message says nothing about the city knowing those promised school bond reimbursements were, at best, iffy when the bonds were peddled to the public. It fails to mention that the state is going broke and has no money to share with cities; that everybody in the state could see that coming for years.
And it most certainly says nothing – horrors! – about down-sizing city government, if necessary, to match revenues rather than jacking up taxes.