Acting Mayor Austin Quinn-Davidson issued another emergency order today, easing some of her restrictions on Anchorage residents' movement and behavior.
Emergency Order 20, which goes into effect Friday, has many of the same restricts as EO 19.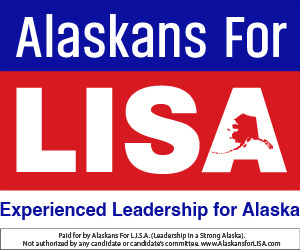 The order requires masks and limited contact outside of one's household. Indoor gatherings are limited to 25 with food, or 35 without food. There is no capacity limits on outdoor gatherings. All restaurants, stores, gyms, entertainment, and personal care are open, but have capacity limits that are set by the physical distancing requirements of the mayor's order. Spectators at indoor sporting events are limited to four per athlete, rather than two, in effect under the current order. Remote work is encouraged.
Quinn-Davidson said mass Covid-19 vaccination is the key to opening the Anchorage economy and said that when the city reaches the 70 percent mark for adult vaccinations, the order will no longer be necessary.
Last year, she said it was about flattening the curve of infections.
Quinn-Davidson said it's time to have "hard conversations" with people who are vaccine-reluctant. She said that she and her wife do not have people over for dinner unless they have been vaccinated. This, in spite of the fact that the couple has already had the virus and have been vaccinated.
So far, some 36% of Anchorage residents 16 or older are fully vaccinated, the city reports.