A former Obama Administration official has been named to a top post in the Biden Administration, where she will shape policy for Alaska.
Raina Thiele is the new senior advisor for Alaska affairs and strategic priorities in the Department of Interior. This is the post that had been held by Steve Wackowski under the Trump Administration. Former State Sen. Kim Elton, a Juneau Democrat, had held the position during the Obama White House years.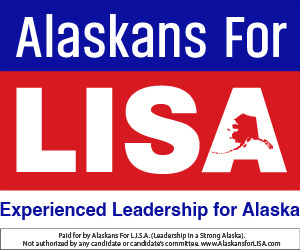 Under the Biden Administration, the Interior Department has returned to the practice of locking up land in Alaska, a marked change from the Trump era.
Thiele served as associate director of intergovernmental affairs in the Obama-Biden White House and at the Office of Management and Budget, where she bounced around to various portfolios relating to energy and international issues. When working for President Barack Obama, she coordinated his trip to Alaska in 2015.
Thiele was born and raised in Alaska and her family hails from Pedro Bay village on Lake Iliamna in the Bristol Bay region and Alexander Creek near Mount Susitna.
She is Dena'ina Athabascan and Yup'ik and is an enrolled member of Pedro Bay village. Thiele received her Master in Public Policy degree from the Harvard Kennedy School of Government and her Bachelors degree from Yale College. She has been a consultant with her own company, Thiele Strategies, which engages in outreach & engagement strategy, organizational and process streamlining, campaigns, project management, advocacy, and other services.