Anchorage Assembly Mayor Dave Bronson on Tuesday night offered a ballot proposition to ask voters if they wish to change the municipal charter and have the Municipal Clerk elected by the people. It's a system that is done in many other large cities around the nation, while in smaller communities, the clerk is often an appointed role.
The clerk oversees elections, takes and keeps minutes of Assembly meetings and performs other official functions at the direction and oversight of the Assembly. The mayor has no authority over her, and yet yer position is extremely power, as evidenced in the handling of the last municipal election, when many ballots were rejected over signature issues.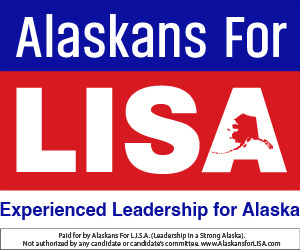 Immediately after the mayor introduced the measure, Assemblyman Felix Rivera moved to have a public hearing on it in August — seven months from now. Vice Chair Chris Constant seconded the motion and in an unusual move, even for him, Assemblyman Forrest Dunbar "third-ed" the motion. That makes so it is not debatable.
The move to essentially table the ballot proposition means will not be considered by the Assembly for inclusion on the April 5 ballot. With the likelihood that the liberal majority on the Assembly opposes having its power over the clerk stripped from it, it's unlikely to be presented to voters ever, unless there is a voter petition.