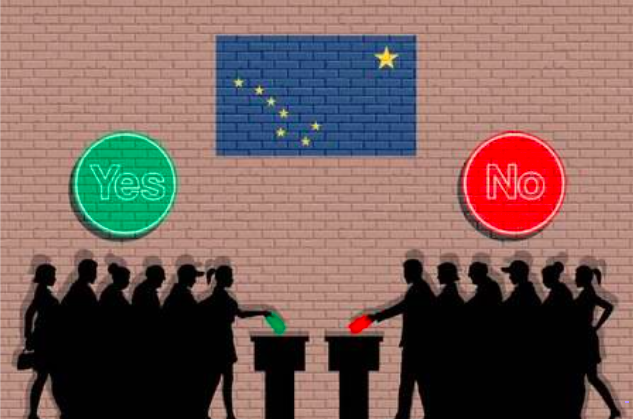 To allay concerns about the accuracy of voting, Alaska Lt. Gov. Kevin Meyer will conduct an audit of votes cast on Ballot Measure 2, the ballot initiative to create ranked choice voting and jungle primaries.
The Division of Elections uses Dominion Voting Systems and its vote tabulation software, which has come under attack from the Trump campaign.
Meyer is in charge of the Division of Elections and is confident that a fair and accurate election was held but there's much misinformation being passed around concerning the voting system.
An audit is different from a recount. A recount is not done unless requested by the defeated candidate or 10 registered voters. If the margin is within 1/2 of 1%, the State will pay for the recount. If not within that narrow margin, the defeated side must put up $15,000 for the recount.
Ballot Measure 2 passed 173,725 to 169,918, or 50.55 to 49.45 percent, slightly more than a 1 percent margin.
An audit cannot change the outcome, but is only done to provide proof one way or the other that the vvote count was correct.
The Division of Elections has not set a date for the audit, but presumably it will happen after the Thanksgiving holiday.