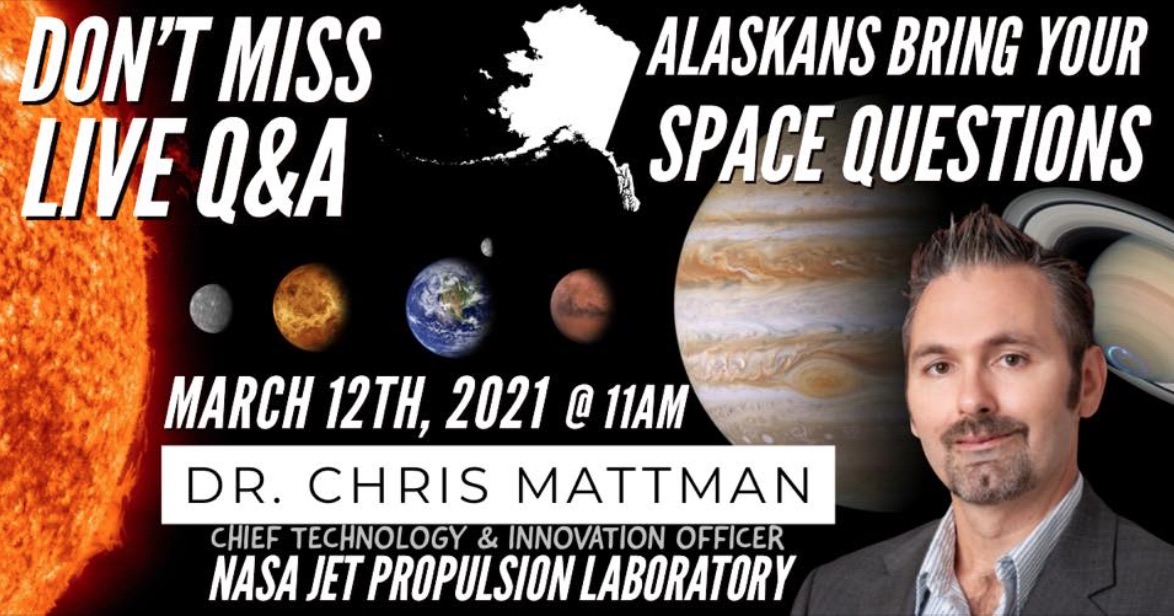 Have a question for NASA?
Join Sen. Roger Holland hosting Dr. Chris Mattman, as they talk about space and Alaska's future in the space race.
The event will be on Facebook Live on March 12 at 11 am.
Mattman is chief technology and innovation officer at NASA Jet Propulsion Laboratory, one of the space scientists responsible for the Mars Rover Perseverance and Mars helicopter ingenuity.
More information for this live event and how to take part in it at this link.