By JENNIFER BENDERY / HUFFINGTON POST
Interior secretary nominee Deb Haaland is on track to be confirmed on Monday. Every Democratic senator is expected to vote for her confirmation. Two Republicans have said they'll back her historic nomination, too. The only question now is how many other GOP senators will vote to confirm the first Native American Cabinet secretary in U.S. history.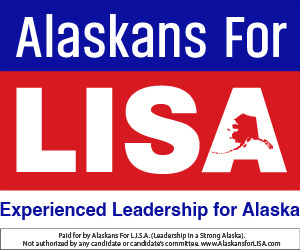 Sen. Dan Sullivan (R-Alaska) may be in the most uncomfortable position of them all.
There's only two other people in Alaska's entire congressional delegation besides Sullivan. They're both Republicans. And they're both publicly supporting Haaland.
"You'll find she will listen to you," Rep. Don Young (R-Alaska) said as he introduced Haaland in her Senate confirmation hearing last month. He doesn't get to vote on her confirmation, but it spoke volumes that the conservative GOP lawmaker appeared alongside Haaland and praised her in her hearing.
Sen. Lisa Murkowski (R-Alaska), who does get to vote on Haaland's nomination, announced last week that she will be a yes. She, too, referred to overwhelming support among Alaska's tribes.
But Haaland's support for Biden's decisions to pause new oil and gas leasing on federal lands and halt construction on the Keystone XL pipeline has drawn opposition from fossil fuel interests in the oil-rich state.
Murkowski and Young both weighed those perspectives, and both concluded that they support Haaland leading the federal agency with oversight of public lands and tribal obligations. Sullivan, meanwhile, has been silent.
"Senator Sullivan is continuing to evaluate Deb Haaland's qualifications and review her nomination," Sullivan spokesperson Nate Adams said in a statement.
"While the Senator understands this is a historic nomination for our nation, he has concerns that Congresswoman Haaland will reverse the progress that the Alaska delegation has made on critical energy projects, further jeopardizing jobs and working families at a time when the state's economy is struggling to recover from the pandemic," said Adams.