By JAMIE ALLARD
On Sept. 11, 2001, the heart of America was broken, but our spirit stood strong. As we suffered the pain and shock from the violence against our people that totalitarianism breeds, Americans united in our resolve against tyranny.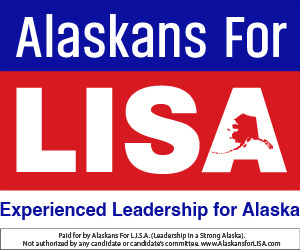 An enemy sought to divide us. We flew our flags high. We enlisted. We stood ready to fight.
With the resilience and fortitude that defines the American spirit, beauty rose from the ashes. That day we were one, a wonderfully diverse people united against terrorism, against hatred, and ready to take on those who threaten liberty and justice for all. 
For a brief moment in time, we were united as Americans. 
I can never forget that day. Dan and I were stationed at Fort Carson, and the post was locked down immediately. I was no longer in the service, but Dan was a Green Beret assigned to the 10th Special Forces Group. We lived in a house that was on the way to Gate 2.
All the guys heading to work had done P.T. and had gone home to shower and change, and they were returning to post, only to find the world had suddenly changed, and even they, our Special Forces warriors, who are known as the "quiet professionals" because they work mostly in secret, unnoticed, and unrecognized, and are among the best soldiers America has — could not get on post. 
Instead, they came to our home; one by one special operators walked into our living room. There were 20 of them, and they stayed until late in the evening. 
But over the next few days, all of them disappeared into isolation. Soldiers started to deploy to missions. They were being notified, and soon they were "going." Eventually, these elite fighters were all gone. Special Forces spouses were left behind to tend the home fires.
Our nation was willing to give our all to protect what we hold most dear. We sent our very best into battle to fight what can only be called evil. It was a just cause.

On this 20th anniversary of 9-11, I wonder, have we learned anything? Has the division, violence, and hatred spewed by terrorists reached our own shores? We have people in government who are now acting like power- and blood-thirsty despots against our fellow Americans. 
The enemy is no longer across the ocean; it has become our own government. When a government forces compliance, threatens livelihoods, violates parental rights, and disregards our most precious right to bodily autonomy, it is no different than the tyrants who sought to destroy us 20 years ago, 80 years ago, or 258 years ago.

It is the duty of each generation to secure their own freedom. The price is high, but the cause is still just.
Sept. 11 reminds us of those values that make us proud to be Americans. Our heroes run toward danger to save a stranger. Our neighbors give in times of need. Our Gold Star families carry the burden of grief to their own eventual graves. Our Constitution defends the minority from the mob. Our dreams have no limits.
We are a nation worth fighting for and will always be a target of those who seek power and control.
Much will be written on this 20th anniversary of 9-11. And yet the words, like mine, will fall short of the task, they will never be enough to describe the emotions we felt during that time and the resolve we had that day and during the terrible days and weeks that followed.
As we reflect on this day, will you commit to do your part in this generation's battle against tyranny? Only a united people, loving their neighbors, sacrificing for liberty, and standing against all forms of injustice and inequality, will overcome that which once again seeks to destroy America.
Jamie Allard is an Anchorage Assemblywoman representing Chugiak / Eagle River.