The Senate Finance Committee is sending to the Senate floor a $1,000 Permanent Fund dividend proposal, yet another arbitrarily determined amount that has nothing to do with is calculated by Alaska Statute. The Senate will meet and wrangle that amount during what is surely to be a lengthy floor session on Wednesday.
But the $1,000 Senate dividend and the zero-amount dividend from the House of Representatives' means that the final dividend probably will be determined by conference committee. Will they split the difference and make it a $500 dividend?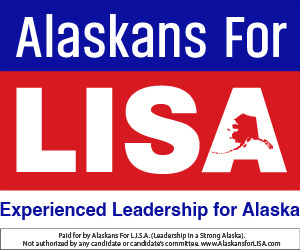 In other words, once again Alaskans will watch their Legislature pick an arbitrary number out of a hat for the Permanent Fund dividend, something the Legislature has done since Gov. Bill Walker made it a fad in 2016, destroying the traditional formula in law.
Wednesday's Senate debate will be over the behemoth operating budget that has been combined with the capital budget and the Permanent Fund dividend into a 150-page document that Sen. Natasha Von Imhof dubbed a "turducken": A chicken stuffed in a duck stuffed in a turkey. For many legislators, they'll have to pass the budget to see what's in the budget. It's big, and with many moving parts.
How the goose comes out of the oven on Thursday will say a lot about how the Senate will approach the special session called by Gov. Mike Dunleavy for the very next day to work on a constitutional amendment that would allow the people of Alaska to vote on locking down the PFD formula once and for all. Dunleavy's proposal would end the yearly extended fights over the PFD, and keep it from being held hostage.
Dunleavy's proposal, by its very definition, would also not allow an overdraw of the earnings reserve account, but some in the Legislature want to tie this PFD decision to a tax or two, and there's the rub. Will legislators say they don't have enough time to figure this all out?
Alaskans will see whether legislators are serious about handling the PFD question now that they have a viable alternative in front of them, and take up the revenue question later; or will they just gavel in and go home without considering the governor's proposal? Will the 50-50 PFD split proposal get pocket vetoed?
Wednesday will prove to be a long day for both the House and the Senate. But rarely, if ever, in Alaska history has the entire package — Operating, Capital, and PFD — been left to the 11th hour on the 121st day.