The Biden Administration, bowing to stinging criticism, has done a 180-degree turn on a decision it made that was deeply hurtful to Alaska Native veterans.
In the early days of the the new White House, Joe Biden had reversed the progress made by President Donald Trump that made good on a promise to Alaska Natives who were serving in Vietnam when the Alaska Native Land Allotment was passed.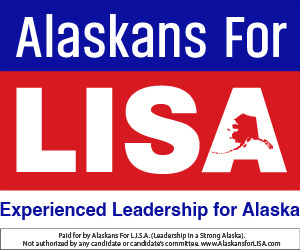 After taking criticism for delaying the program for these aging veterans, the Interior Department on Monday said Alaska Native veterans from the Vietnam era can apply for and receive land allotments of up to 160 acres.
Other land orders from the Trump administration have been kept on hold by the Biden Administration, while it undergoes a two-year review of the Trump decisions to open land in Alaska for energy and mineral development.
The Department of Interior believes about 700 families are still eligible for the land program, but it has not been able to locate them. People who served between 1964 and 1971 who are Alaska Native, and their descendants may qualify.
If you know someone who is directly related to an Alaska Native who served during the Vietnam War, you can have them reach out to the Bureau of Indian Affairs at 907-271-4506. Due to privacy rules, the bureau cannot release the names of those it believes to be eligible.
The Interior Department's statement is at this link.