By FORREST NABORS
GUEST COLUMNIST
Although $135 million in budget cuts are about to fall on Alaska's public universities, there is still time to do better for higher education in our state.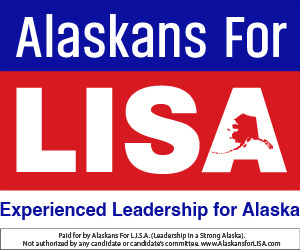 The UA system has been heavily dependent on state aid for a long time, and while many states have weaned their university systems off state aid, we have not. Among public university systems, our budget depends on state aid more than almost all of them.
A committee of the UAA Faculty Senate for which I was chair produced a report this spring that identified the cause: The structure of the system. It is overly-centralized, rewards waste and prevents good governance.
Want proof? Despite an Alaskan oil boom and wildly levitating stock market since the 1970s, the UA endowment is a mere $200 million. Compare our endowment with the endowment of the University of Texas system: $26 billion. We were both oil-rich states. Why is ours so low?
Put another way, our endowment is less than one quarter of UA's annual budget, just shy of $900 million. Yet UA's bill for deferred maintenance of our infrastructure is $1 billion, five times the size of our endowment. In other words, past UA regents and presidents have left us a paltry endowment and a massive bill. In the private sector, this record would not be tolerated.
In insisting on cuts, Gov. Michael Dunleavy is demonstrating that he and the constituency that elected him have run out of patience, but his shock therapy could kill the patient. A hegira of students and good faculty might leave Alaska, never to return, which will cripple our system for a long time.
A better path is to compromise on the cuts while seriously committing to reforming UA in the direction of decentralization. This will require further legislation, through the capital budget process. By stepping down the cuts over multiple years rather than making one big cut this year, the legislature and governor will give reform a chance to succeed.
When the University of Alaska was one campus in Fairbanks with fewer than 1,000 students, the structure of governance and administration made sense. But now our system covers our state, roughly equal in landmass to that of Mexico, and our students number in the tens of thousands. While the University of Alaska has grown into several universities of Alaska, we never reformed the structure of governance and administration. Central planning, soviet-style, is the result, with all its attendant vices.
Senior leadership of UA defends their centralized model, and seeks to consolidate the university further. The state government is not presented with credible, alternative models of reform. That is because the structure of the system gives UA leadership nearly monopoly control of messaging to the state government, so naturally leadership defends their administrative control. They claim that consolidation will eliminate redundancies and save costs, and these claims charm the ears of conservative budget hawks.
Conservatives in the state government might take a moment to think more about this siren song from UA leadership. They might consider that conservative icon von Hayek rebutted the shopworn claims by central planners more than a half century ago. And they might remember that since Hayek wrote the Road to Serfdom, many governments in many countries tried central planning and found that the bureaucrats never delivered on their promises to achieve greater efficiencies and improve quality.
It is time to apply a bipartisan, American solution to our overly-centralized university system. UAF, UAA and UAS deserve the opportunity to govern and administer themselves. A decentralized UA system will put spending and investment decisions in the hands of the people who run the institutions that deliver education and research. They know best which programs can prosper and which cannot. They can more effectively form private partnership, develop alumni relations and raise funds for their own endowments. They know best their communities and can form boards that know their institutions intimately, a prerequisite for good board governance. The iron rule of results, not manipulable politics, will hold boards and administrators accountable.
In short, more institutional independence, not consolidation, will produce greater efficiency and higher quality education and research. If the legislature and governor can moderate the cut to the appropriations to UA and at the same time, seriously begin to reform UA in the direction of decentralization, our universities will then be in a position to wean ourselves off state aid. We will be stronger and higher education in Alaska, I believe, will be reborn and thrive.
Forrest Nabors is Associate Professor and Chair of the Department of Political Science at UAA, and has served on the UAA Faculty Senate since 2012.