On Wednesday, the Alaska Supreme Court issued a statement to the Alaska Legislature asking for an override to Gov. Michael Dunleavy's budget cut to the court system.
The justices asked that their cost of living allowances for their staff be restored, totaling $1.756 million. They also asked  $337,700 for two appellate courts. The Dunleavy Administration had given the justification that if the Supreme Court wants the State to pay for elective abortions, it should do so out of its own budget, since both the executive branch and the legislative branch have decided the state should not be paying for these abortions.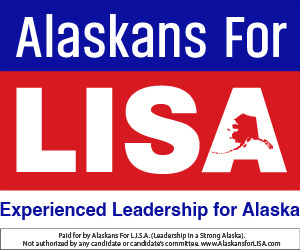 The judges used their letter to explain about the three co-equal branches of government.
"At its most basic, this means that the legislature makes the law, the governor enforces the law, and the supreme court, when faced with a constitutional challenge to a law, is required to decide it," they wrote.
"Legislators, governors, and all other Alaskans certainly have the right to their own opinions about the constitutionality of government action, but ultimately it is the courts that are required to decide what the constitution mandates. In a democracy based on majority rule, it is important that laws be interpreted fairly and consistently. We assure all Alaskans that the Alaska Court System will continue to render independent court decisions based on the rule of law, without regard to the politics of the day," they wrote.
The statement was on Alaska Supreme Court letterhead but was not signed.
The State has deficit spent for over four years by $14 billion. The governor says that since the State is up against a fiscal cliff, the State is faced with tough decisions.