Power crews were able to restore power to 24 of the 25 remaining members affected by the avalanche on Hiland Road. One home is without power; it is in a difficult area to reach.
The mayor asked the Anchorage Assembly to approve extension of the emergency order. In a special meeting of the Assembly on Wednesday, the Assembly approved the request, AR 2022-97, the declaration of a civil emergency, which was first declared on March 26. The Assembly also passed an emergency order that allows the mayor to spend up to $1.5 million to respond to the emergency.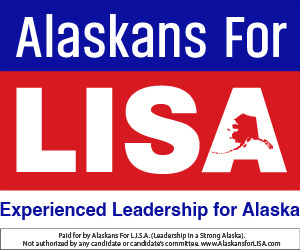 On Tuesday, over 300 truckloads full of avalanche snow were removed by McKenna Bros., which has the contract for Eagle River.
The liberals on the Assembly complained that they were not getting enough information from the Mayor's Office, but none of them showed up site at Eagle River, and none of them called or sent text messages Assembly members Jamie Allard or Crystal Kennedy to get updates during the initial phase of the disaster.
The liberals on the Assembly on Wednesday proceeded to complain about the $1.5 million. Assembly Chair Suzanne LaFrance, Assembly Vice Chair Chris Constant, and Kameron Perez-Verdia said they needed justification for spending the money.
City Manager Amy Demboski said the State would reimburse the $1.5 million. The money for the expenses right now is coming from an inter-fund loan, because the Assembly has spent all other available funds.
Demboski said if there are further costs, a request can be made to the federal government for a disaster declaration.