The Senate confirmation hearings for Judge Ketanji Brown Jackson, a far-left activist judge who was nominated by President Joe Biden to the U.S. Supreme Court, continued Tuesday in Washington, D.C. Jackson has a long history of embracing Critical Race Theory and a pattern of judicial activism that includes light sentences for child pornography traffickers and pedophiles.
In her short time on the bench, Jackson ruled against conservative policies. She blocked President Donald Trump's executive orders to hold failing federal employees accountable, a ruling that was reversed by the D.C. Circuit Court.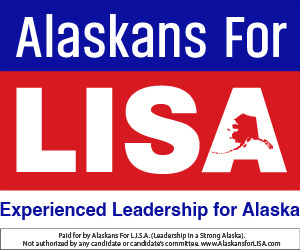 Jackson also blocked the Trump Administration from expanding its "Expedited Removal" program to deport illegal immigrants faster, saying the Department of Homeland Security did not consider the impact on illegal immigrants.
She was an advocate for terrorists detained at Guantanamo Bay, including the leader of a terrorist Taliban cell.
Jackson, her critics say, is a pedophile sympathizer. She has called for removing mandatory minimum sentences for child porn, questioned  making convicted child predators register as sex offenders,  and argued that those who collect child porn online are not actually trafficking in child porn. One of her sentences was for a perpetrator who received a three-month sentence, rather than the 10 years in the sentencing guidelines.
In Tuesday's hearing in the Senate Judiciary Committee, Jackson pushed back against the accusation that she is soft on sex offenders. She said she puts great weight on victims' experiences when addressing offenders. 
"I tell them [guilty perpetrators] about the adults who are former child sex abuse victims, tell me that they will never have a normal adult relationship because of this abuse. I tell them about the ones who say, 'I went into prostitution, I fell into drugs because I was trying to suppress the hurt that was done to me as an as an infant,'" she said.
She continued to describe how she explained to perpetrators the harm they had done.
"Almost every one of these sentences, when I look in the eyes of a defendant who's weeping because I'm giving him a significant sentence, what I say to him is do you know that there is someone who has written to me and she has told me that she has developed agoraphobia — she cannot leave her house — because she thinks that everyone she meets will have seen her, will have seen her pictures on the internet, they're out there forever, at the most vulnerable time of her life and so she's paralyzed," she said. "I tell that story to every child porn defendant as a part of my sentences, so that they understand what they have done."
President Joe Biden appointed Jackson, after stating that his criteria for the Supreme Court nomination to fill the seat of retiring Justice Stephen Breyer would be that the nominee must be black and must be a female.