Randy Ruaro, chief of staff to Gov. Mike Dunleavy, is taking a leave of absence to manage health-related family issues out of state, Must Read Alaska has learned.
Ruaro has been chief of staff to Dunleavy since the departure of Ben Stevens, who left to take a job with ConocoPhillips in 2021. Ruaro served as chief of staff for Sen. Bert Stedman and was deputy chief of staff for Gov. Sean Parnell.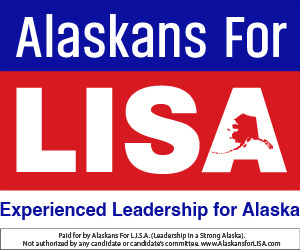 In his place, Tyson Gallagher will serve as acting chief of staff. Gallagher, the deputy chief of staff, has been on leave and working on the Dunleavy reelection campaign as the campaign co-manager.
Gallagher served in the Parnell Administration, as a budget analyst the Office of Management and Budget, was a GCI executive, and then was offered a position in the senior management of the Dunleavy Administration.