Gov. Mike Dunleavy is self-quarantining after finding out on Sunday that he was was in close contact on Saturday with an individual who was later found to be positive for the coronavirus.
Dunleavy has not been vaccinated against the contagion, according to MRAK sources. He has publicly stated he will get the vaccine after all who need it (elderly, health compromised) have had an opportunity to get the series. Dunleavy is 59 years old and has had some heart health issues in the past.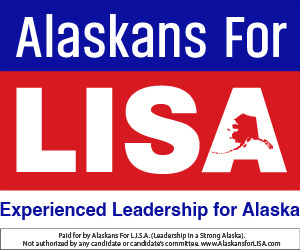 After receiving a COVID-19 rapid test, the governor immediately went into self-isolation at his home in the Mat-Su Valley. The test result came back this morning and was negative, he continues to show no symptoms of the disease.
The governor is following the self-quarantine procedures set forth by the Centers for Disease Control and the Alaska Department of Health and Social Services by remaining at his residence for a minimum of seven days, according to his press office.
"Like so many other Alaskans who have experienced a close contact, he will continue to fulfill his duties by teleworking from home and receive additional tests until it is certain he is free of the virus," the statement read.