WALKER PR DISASTER AVERTED
Gov. Bill Walker withdrew his nomination of Duncan Fields of Kodiak to the Alaska Board of Fisheries, announcing it late Wednesday.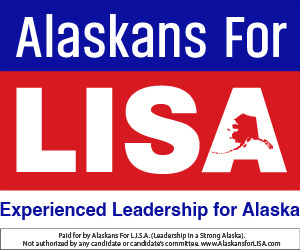 To fill the seat, retiring board member Al Cain rescinded his retirement and agreed to remain on the board. He was reappointed by Walker.
The decision was seen as a victory for sport, personal-use, and subsistence fishermen across the state.
"The governor's decision is a direct result of the unified voice of the 16 Alaska-outdoor-sporting organizations opposition of the nominee and hundreds of Alaskans across the state who voiced their concern to the Legislature over the governor's nominee," the Kenai River Sportfishing Association said in a statement.
More than a dozen groups had signed a letter on March 19 opposing the nomination of Fields, who represents commercial fishing interests. Walker had put Field in a no-win position, to fill a seat that the sport fishing community felt should go to a sports fishing Alaskan from Southcentral.
[Read: Groups band together to oppose Fish Board appointment]
The governor has struggled with his Board of Fisheries appointments and had even asked that the board be expanded from seven to nine members. But with little support for that idea, the outcome was increasingly obvious. Cain threw the governor a lifeline by remaining on the board.