In what's being called a "West Coast International Alliance," Alaska Airlines and American Airlines have inked a deal that brings advantages to frequent fliers going between the airlines.
What does it mean for Alaska residents who fly on the iconic airline that bears the name of their state? It means your next trip abroad could put miles into your Alaska Airlines mileage account.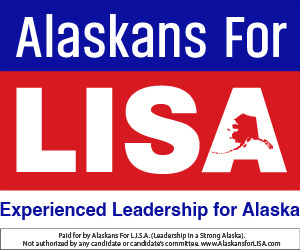 While traveling on American, Alaska Airlines' mileage plan members can redeem miles for the partner airline, and starting this spring will also earn Alaska Airlines miles on any American Airlines flight, domestic or international.
The Alaska Airlines-American Airlines partnership had been scaled back in the past couple of years. In the past, there was a stronger reciprocity agreement between the two airlines, and the announcement today restores those reciprocal benefits that were lost in 2018.
This is certainly a shot over the bow of Delta Airlines, which is not a member of the oneworld alliance.
Starting in the summer of 2021, Alaska mileage plan miles can be used on all of the "oneworld" airlines. Alaska already partners with one of the 13 other oneworld airlines, such as Japan Airlines, Qantas, British Airways, and Cathay Pacific. American Airlines is a oneworld member.
In 2021, Alaska elite level benefit holders will also have priority boarding, more access to premium seating, and baggage benefits when they fly on American or any of the oneworld airlines. And they'll be able to access 650 lounges within the oneworld network as an MVP Gold or Gold 75K member.