Alyse Galvin said she woke up yesterday morning, ate breakfast, and filed for her second run against Congressman Don Young.
In 2018, she lost to Young, 53.3 to 46.7 percent. She ran as a no-party candidate in the Democrats' primary election, and under the Democrat label for the General Election, as she plans to do again.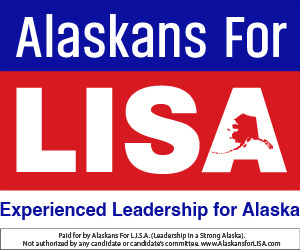 This can only mean Forrest Dunbar, a member of the Anchorage Assembly, is not planning to run this cycle, as some had predicted.
Every two years someone takes on Don Young. Few have returned for seconds. Peggy Begich did, John Devens did, and came the closest.
Will Galvin be the one to unseat him this time? She is the highest Democratic vote-getter in the state, but her candidacy announcement video describes her as an aberration in her highly dysfunctional family, an odd credential.