The State Department of Law has charged former Anchorage School Board president Elisa Vakalis with four counts relating to theft, fraud, and falsifying business records discovered in her work as an independent bookkeeper for the Eagle River Alehouse, the Matanuska Brewing Downtown, the Anchorage Alehouse, the Matanuska Brewing Company, and Alaska Keg.
After Vakalis was fired as a bookkeeper in 2020, owner Matthew Tomter hired an accountant to do a forensic review of the books of the company. Accountant Melissa Steen found issues with the books of three companies. None were founds relating to the Matanuska Brewing Company or Alaska Keg.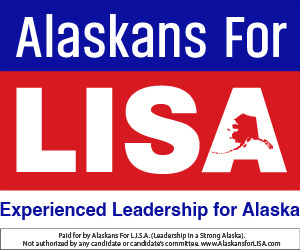 According to the charging documents, Vakalis was hired as an independent contractor but paid herself as an employee and awarded herself extra pay and a pay raise. The amount stolen is reported at $9,379.
Count II involves a class B felony of theft, and the value of property or services was set at more than $25,000.
Count II involves fraud, false entries into the business records.
Vakalis is also accused of having written several checks to petty cash, although the restaurants do not use a petty cash system. There were several petty cash checks for which there were no receipts. The checks were signed on the back by Leanne Parsons, the general manager of the Anchorage Alehouse, who said the signatures were forgeries. Between the three restaurants involved, the amount of petty cash theft is $5,749.
The accountant also found two checks in the accounts made out to Vakalis. Upon closer look, it appeared that Vakalis had made a change in the Quickbooks entry after writing and cashing the checks, to indicate they were made out to vendors.
Additionally, the forensic audit found various credit card charges; it appears Vakalis was paying for her divorce proceedings with the proceeds of the business, and for repairs on her GMC Yukon. Those and other charges that were questionable amounted to $7,079 of unauthorized credit card charges.
In April, she lost her seat on the school board to Carl Jacobs, in a vote of 50.3 to 47.9. She had first been elected to the school board in 2015 as Elisa Snelling but has since remarried and changed her name.