Clifford Armstrong, the former chief equity officer for the Mayor's Office, has agreed to resolve all pending claims in the case involving his dismissal from the municipality. The terms of the settlement were not disclosed by either party.
"The outcome of this case was the result of good faith negotiations between both parties," the Mayor's Office said.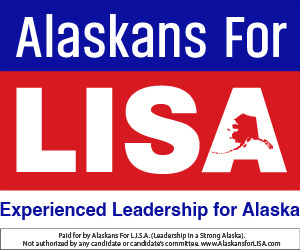 Armstrong was hired by the unelected acting mayor Austin Quinn-Davidson in April, immediately before Mayor Dave Bronson won the run-off election in May against Quinn-Davidson's pick, Forrest Dunbar.
Bronson released Armstrong from employment and hired a new chief equity officer. The leftist Assembly objected to Armstrong losing his job, and said that the Assembly must agree to any firing of a person who holds this particular position. The Mayor's Office sasserted that was a violation of the separation of powers, and the matter was headed to court.
Mayor Dave Bronson and Clifford Armstrong issued the following statements:
"Unfortunately, I became entangled in a larger political and legal dispute related to the Chief Equity Officer position," said Armstrong. "I am happy with this settlement as it removes me from that dispute. I wish the MOA and the new Chief Equity Officer good luck going forward."
"I wish Mr. Armstrong all the best in his future endeavors," said Mayor Dave Bronson in a statement.
After he was fired, Armstrong published a cartoon that depicted the administration as the Ku Klux Klan.