The First Presbyterian Church of Anchorage is ready to welcome congregants back for in-person services, starting this Sunday, May 2. But there's a caveat: You can only come inside the church if you are vaccinated against the Covid-19 virus.
Pastor Matt Schultz said the indoor service at 11 am will be for those who are vaccinated, or are under 16 years of age and not eligible for a vaccination, or who have a "compelling medical reason for not being vaccinated."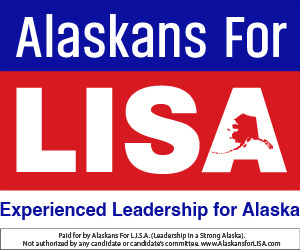 Those who are not vaccinated can take part in the outdoor serve at 9:30 am, or they can watch the indoor service from their home on their computers via the church livestream, if they prefer.
Both services — indoors and out — will also require advanced reservations, social distancing, and masking. The singing during the service will be prerecorded.
Those wishing to worship at First Presbyterian must make reservations by calling 907-272-6411 or emailing [email protected] no later than Friday at noon.
"I am joyfully looking forward to this, and celebrating this first small, controlled step toward our family of faith meeting together again," Schultz said.