FURTHER TRAVEL RESTRICTIONS TO IRAN, ITALY
12:45 pm Update: Gov. Inslee has declared a state of emergency in Washington state.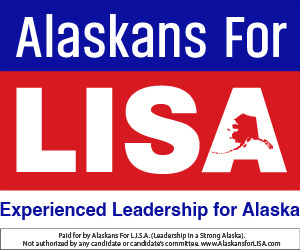 Gov. Jay Inslee today declared a state of emergency in response to new cases of COVID-19, directing state agencies to use all resources necessary to prepare for and respond to the outbreak.
"This will allow us to get the resources we need," Inslee said. "This is a time to take common-sense, proactive measures to ensure the health and safety of those who live in Washington state. Our state agency directors have been actively preparing since the nation's first case appeared in Snohomish County. Washingtonians can be assured we've taken this threat seriously and have been working in collaboration with our health care partners to develop plans and procedures to prepare for what could likely be a world-wide pandemic."
Original story:
Public health officials in Washington State say that a person who had contracted the COVID-19 virus has died in King County.
"It is a sad day in our state as we learn that a Washingtonian has died from COVID-19," Gov. Jay Inslee said. "Our hearts go out to his family and friends. We will continue to work toward a day where no one dies from this virus."
Across the U.S., some 68 people are believed to have contracted the virus. Some of those were cruise ship passengers from the Diamond Princess. Some 22 are currently fighting the infection, according to officials.
This is the first known death in the country. On Friday evening, two new cases were identified in Washington State, one in King and and the other in Snohomish County. The woman had not traveled, so this case is considered a case of community contact. She died at EvergreenHealth Medical Center in Kirkland.
The patient who died was a medically high-risk patient in her late 50s, according to an announcement by President Donald Trump. All other sources refer to the deceased Washingtonian as a man.
According to the Washington Health Department, more than 50 others at that facility are ill with "respiratory symptoms or hospitalized with pneumonia or other respiratory conditions of an unknown cause." The department awaits the results of tests for coronavirus.
Additional cases are likely but healthy individuals should be able to fully recover, he said. Speaking to the media this morning, he and Vice President Mike Pence announced further travel restrictions.
Pence said further restrictions would be implemented on Iran, banning travel from Iran, including any foreign national who visited Iran in last 14 days.
Pence said the U.S. is increasing to Advisory Level Four — do not travel level — to specific regions in Italy and South Korea. He urged Americans to not travel to those areas.
"The average American does not need to go out and buy a mask," Pence said. There are more than 40 million face masks, and a contract with 3M has been signed to manufacture more masks, which would be for health care professionals.
The president said that closing travel with China early was key to slowing down the spread of the disease in the United States and that the medical community is working at a high level of professionalism.
He asked the media to not do anything to incite a panic, because there's no reason to panic.