Officials from the Federal Energy Regulatory Commission will hold two public meetings on Wednesday, Sept. 11, 2019, to solicit comments on Draft Environmental Impact Statement on the Alaska LNG Project.
The Alaska LNG Project would deliver a supply of natural gas from the North Slope fields to Nikiski for export, and would have some in-state availability, although most would be sold internationally. The Alaska Gasline Development Authority is the lead agency developing the project.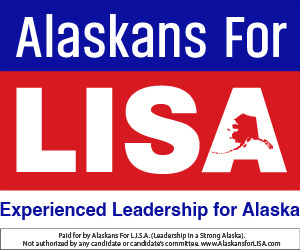 The meetings will be held simultaneously in Nikiski at the Nikiski Recreation Center – Banquet Hall, and in Healy at the Tri-Valley Community Center. Both meetings are scheduled from 5-8 pm.
The final environmental impact statement is scheduled for March 6, 2020. More information can be found at this link.