On Jan. 2, Alaska State Troopers were trying to stop a 2008 red Mazda for swerving near mile 56 of the Glenn Highway.
The vehicle drifted into the opposite lane of traffic, but eventually Troopers, the State Crime Suppression Unit, and the Palmer Police Department were able to get the vehicle stopped after it pulled into a church parking lot.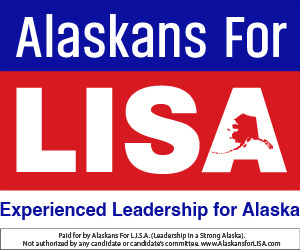 The driver, George Frese, age 42 of Fairbanks, ignored repeated commands by Troopers, resisted arrest and made verbal threats of physical harm to Troopers, according to the report.
The Mazda was reported stolen out of Fairbanks on Dec. 29, 2019. Frese, according to the report, showed signs of impairment but refused a field sobriety test. He will be charged with Eluding 1, Theft 2, Vehicle Theft 1, Resisting Arrest, DUI, and Refusal.
Frese is one of the four men who spent time in prison for the murder of a Fairbanks teenager in 1997. Those who wanted them out of prison, including the Innocence Project, labeled them the Fairbanks Four to build sympathy for their case.
Gov. Bill Walker promised to release them from prison and did so upon taking office, striking a deal with the four that they would not sue the State of Alaska.
Jahna Lindemuth was the attorney for the four. She then became Gov. Walker's Attorney General, and now is an attorney trying to get Gov. Mike Dunleavy recalled from office.
Even Mark Begich got involved, calling for a federal investigation.
[Read: Who killed John Hartman?]
Frese, 20 at the time Hartman died, had confessed to attacking Hartman, who was just 15 when he died after being beaten on a cold October night.
Last year, Kevin Pease faced criminal assault charges for threatening a woman with a bat. Those criminal charges were dismissed, however.
The case is AK20000382.