With all the uncertainty around the budget and the Legislature's special session that ends on Friday, will there actually be an Anchorage Caucus meeting next week?
The caucus meeting is not in person this year, even though the state and Anchorage are no longer in a state of emergency. Instead, as it was last year, this one will be a meeting via Zoom, on June 23 at 6-7:30 pm.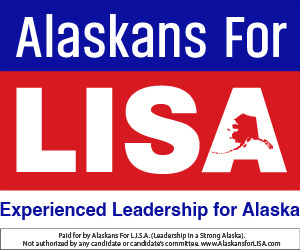 The Zoom meeting ID is: 992 5782 5591 Password: ANC21
The Anchorage Caucus constituent meeting is hosted by Rep. Tom McKay, Sen. Tom Begich, and Rep. Liz Snyder.