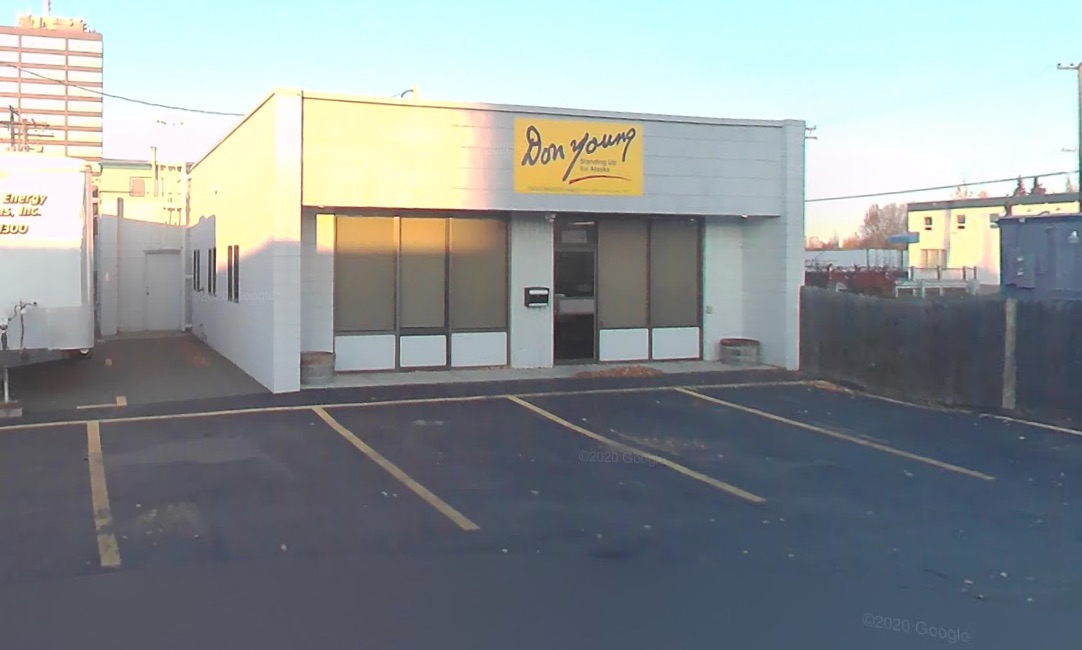 Early Monday morning, the campaign office of Congressman Don Young was broken into by unknown individuals.
The alarm system inside the building notified Campaign Manager Truman Reed, and police were notified. By the time Reed arrived, three Anchorage Police vehicles were on site and officers were sweeping the building, taking fingerprints and searching for clues.
The side door had been pried open at about 3:30 am, and the motion light above the door had been smashed.
"At this time, we have no idea who the perpetrators were or what they were looking for. We can't say with  any certainty if it was a random act of burglary, or a planned, malicious attack on the Congressman's campaign," Reed said.
There's no money or merchandise in campaign headquarters of Alaskans for Don Young, which is on Fairbanks Street in midtown. The congressman's office has been located there for over a decade.