Congressman Don Young stood with the majority of Republicans who voted against the hastily drawn articles of impeachment against President Donald Trump. The impeachment articles did pass, however, with 10 Republicans voting with all the Democrats to impeach on one count of inciting an insurrection.
The vote was 232 to 197 in a House chamber guarded by National Guard troops.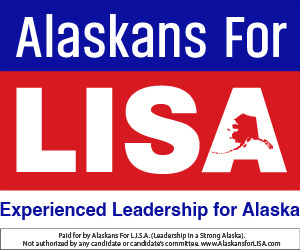 There are now more troops guarding the U.S. Capitol than there are in Afghanistan (10,00 vs. 8,600).
The articles now go to the Senate for consideration. Sen. Mitch McConnell said he would not agree to use emergency powers to bring the Senate back into session for a trial before Jan. 19.
In a statement, Congressman Young wrote:
Today, I voted against the Article of Impeachment of President Donald Trump. This past week has been a difficult one for our nation, and it will undoubtedly go down as a sad moment for the institution and country I love.
What transpired at the Capitol on January 6th was an act of terror against American democracy, law enforcement, and Members of Congress. We must send a clear message by bringing the perpetrators of violence to justice, and prosecuting them to the fullest extent of the law.
Our nation must recover from the deep wounds of division that have driven us apart over the past few years, but I do not believe that impeaching a president in the last week of his term is the best way forward.We must lower the temperature of our political climate, and begin to recognize that our toxic discourse can have dangerous consequences.
As I have said before, it is on all of us, including President Donald Trump and Speaker Nancy Pelosi, to tone down the rhetoric and help foster a political climate worthy of this great country. President Trump has committed to a peaceful transfer of power to President-elect Biden, and next week, we will begin an orderly transition as we have for over 200 years.
National unity and accountability can go hand-in-hand, and I call on both Republicans and Democrats to work on keeping their own houses in order so that we can begin to heal.This is a challenging time for our country. People are out of work, children are facing greater obstacles to learning, and small businesses across the country are shutting down for good. People are suffering, and if we are to get through this as a nation, we need to get back to the people's business. No matter what party controls the White House or the Congress, America will always be great. May God Bless America and may God Bless Alaska.
Young also voted earlier against requesting Vice President Mike Pence to use the 25th Amendment process to remove the president for being incapable of doing the job.