The District 15 Republicans in Anchorage have endorsed Senate candidate Kelly Tshibaka, bringing the number of districts and Republican women's clubs in Alaska that have done so up to eight.
District 15 is the Muldoon-JBER area of Anchorage, and is represented in the Alaska House by Rep. David Nelson.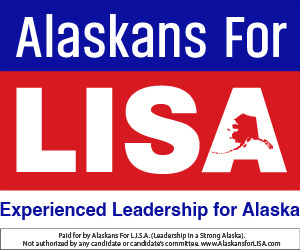 The other districts that have already endorsed Tshibaka include District 21 Anchorage, and District 12, Chugiak-Gateway.
As candidate Tshibaka makes appearances around the state, she has also won endorsements from both Kenai Republican women's clubs, the Anchorage Republican Women's Club, and both Mat-Su Valley Republican women's clubs. She was also endorsed by Alaska Bikers for Trump.