By DAN FAGAN
Arkansas Republican Sen. Tom Cotton is a fighter. He understands his role as a U.S. Senator from a conservative state is to give his all when it comes to stopping the radical Leftist, anti-capitalism agenda of the villain currently and illegally occupying the White House, Joe Biden.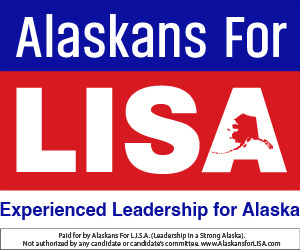 Cotton did all he could to block Biden's nominee to head the Department of Homeland Security, Alejandro Mayorkas. Mayorkas has long advocated for wide open borders and amnesty to all who illegally break into our country.
It wasn't just Mayorkas' radical wide-open border advocacy that concerned Cotton. Mayorkas also has a checkered past.
"Alejandro Mayorkas was found by Barack Obama's Inspector General to be guilty of selling green cards to Chinese nationals on behalf of rich democratic donors," said Cotton. "He is disqualified from leading the Department of Homeland Security."
Cotton's worst fears over Mayorkas quickly materialized after he won confirmation. Texas Gov. Greg Abbott said recently with Mayorkas as DHS secretary, the U.S. has "abandoned the rule of law" at the Texas border.
Republican Virginia Congressman Bob Good said hundreds of thousands of illegals have crossed our Southern border since Biden became president.
"We are not enforcing our laws," said Good. "This is willful and intentional on the part of the administration to facilitate the illegal entry into our country of 10s of thousands, 180,000 in the month of May, some 700,000 this year, of the ones apprehended."
While Mayorkas has made it easier for hundreds of thousands of illegals to break into our country, he said something this week that encapsulates the blatant and glaring hypocrisy of Democrats when it comes to illegal immigration.
Mayorkas warned Cubans fleeing the persecution of the nation's Communist country not to come to America.
Cuban citizens have taken to the streets recently to protest abject poverty caused by the Communist regime running the nation. This has led Communist Cuban leaders to crack down on protestors.
The harsh crackdown could lead to Cubans fleeing the country hoping to find safety in Florida. So, why would Mayorkas oppose Cuban immigrants while welcoming all others? Mayorkas knows most Cubans in America vote Republican. They've seen 62-years of Cuban Communist brutality up close and the misery it causes. They want nothing to do with Communist sympathizing Democrats.
Mayorkas is more than happy to look the other way as a flood of illegals cross the Southern border, but he plays tough guy when it comes to Cubans seeking safety.
"Homeland Security Secretary Alejandro Mayorkas warned Cuban refugees not to come while the border is open to practically everybody else," wrote Epoch Times columnist Roger Simon. "After all, some of them might vote Republican."
Anyone with an IQ above ten knows the diabolical game Democrats are playing with illegal immigration. They oppose voter ID laws while promoting mail in ballots and amnesty for illegals. The goal is simple. Flood our nation with enough illegals to make sure Republicans never control the White House, Congress, or the courts again. Allowing freedom loving, Communist hating Cubans in doesn't fit with the plan.
Not a single Democrat voted against the nomination of Mayorkas. Only six Republicans voted to confirm him: Susan Collins of Maine, Mitt Romney of Utah, Shelly Capito of West Virginia, Rob Portman of Ohio, and Alaska's two senators, Lisa Murkowski and Dan Sullivan. These senate Republicans are a gift for Biden with their go along to get along approach.
Murkowski and Sullivan were two of only four senate Republicans to approve the nomination of an even more radical Biden nominee, Deb Haaland, for the position of Secretary of the Department of Interior. Haaland had a long and very vocal track record of opposing oil and gas development when Alaska's two senators voted to confirm her.
One of the first things Haaland did as Interior Secretary was to shut down all activity in ANWR.
How do you think Ted Stevens, who fought with all he had to open ANWR, would have voted on the Haaland nomination?
Of Biden's 21 nominees, Murkowski voted in favor of 19. That's highest among Republicans. Sullivan isn't far behind with 14 yes votes. Sullivan approved more of Biden's nominees than thirty-three of his fellow Republican senators.
The conservative advocacy group, Heritage Action, ranks U.S. senators based on their voting record. It's no surprise Sen. Susan Collins of Maine and Sen. Murkowski received the groups lowest rating among Senate Republicans. And who did Heritage Action score the third least conservative Republican in the senate? Sen. Dan Sullivan. 
The question must be asked. How did Alaska, a state that easily went for Donald Trump, end up with two politicians that are some of the most liberal Republicans in the senate?
Dan Fagan hosts the number one rated morning drive show in Alaska on Newsradio 650 KENI.