U.S. House Sergeant at Arms William J. Walker released the schedule for the Washington, D.C. services for the late Congressman Don Young.
Young will lie in state in Statuary Hall of the United States Capitol on Tuesday, March 29, 2022.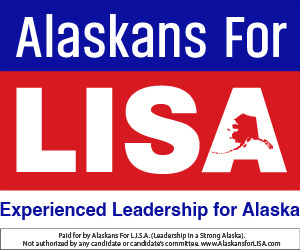 Arrival Ceremony and Congressional Tribute, Tuesday, March 29
An arrival ceremony will be held on the East Front House Steps at 10:30 am. A congressional tribute will be held in Statuary Hall of the U.S. Capitol at 11 am.
The congressional tribute is open to a limited number of invited members of Congress and Congressman Young's family, friends, and staff.
Members and staff with a valid congressional ID not attending the congressional tribute may view the arrival ceremony from the designated location adjacent to the Press Triangle on the East Front. Members and staff should arrive prior to 10:30 am for the arrival ceremony.
Lying in State, Tuesday, March 29 from 12-2 pm
Statuary Hall will open from 12-2 pm for guests invited by the Young family, members of Congress, and congressional staff to pay respects.
Staff with a valid congressional ID who wish to pay their respects may escort up to 15 guests to the crypt, where they will be greeted by Capitol Visitors Services personnel. Staff and guests may access the Capitol via the tunnels. Guests will not need passes for this viewing. Capitol Visitor Services staff will be posted throughout to assist.
Photography in Statuary Hall is prohibited during the viewing.
Because of these events, access to the Capitol Plaza will be restricted on Tuesday, March 29, 2022, until the conclusion of the departure ceremony. Members will park in underground garages.
Additional Services
A public memorial service will be held at St. Francis Episcopal Church, 9220 Georgetown Pike, Great Falls, Virginia 22066, on Wednesday, March 30, 2022, at 11 am.