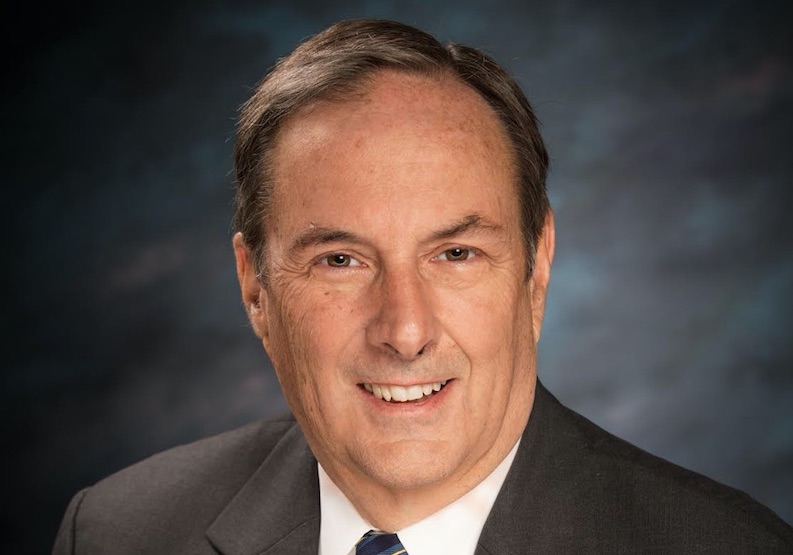 By CRAIG E. CAMPBELL
Do you want to make a difference? Do you believe America is becoming a socialist nation complicit with support from big corporations pandering to the woke?
I, for one, am tired of big corporations making political statements that kowtow to the Left. Really, I don't care about the political viewpoints of big corporations' leadership. I buy products because of what they provide in the marketplace. I don't want these big corporation muckity mucks trying to tell me what I should believe about our nation's politics.
Maybe it's time to take a stand against corporate big-wigs who think their intellectual brilliance provides them the superior moral ground to preach to us about politics. They need to shut up and simply provide the best product that makes me want to buy their merchandise or service.
This recent flashpoint about the Georgia legislature changing the voting requirements to become similar to 37 other states, which ensures voter integrity and reduces the potential for voter fraud, is an excellent example of corporate America's arrogance and lack of understanding about the American form of government.
I'm disgusted by big companies like Coca Cola, Delta Airlines, and Major League Baseball, worth billions of deciding it's a good financial strategy for their investors' bottom line to have leadership speak out against American democratic voting integrity.
Apparently they believe our election system does not need to verify that voters in American elections are legitimately qualified. These companies, and others, have decided their superior position as multi-million dollar corporations gives them the moral right to determine what should be allowed and not allowed in our democratic government process.
Take for example the recent irresponsible statement from Delta Airlines CEO Ed Bastian: "Last week, the Georgia legislature passed a sweeping voting reform act that could make it harder for many Georgians, particularly those in our Black and Brown communities, to exercise their right to vote." How so?
The new Georgia voter law does no such thing. Let's be clear what it requires:
It increases the time for early voting in both primaries and general election.
State and local governments are now prohibited from sending out unsolicited absentee ballot applications.
Each county must now have at least one election ballot drop box.
It restructures the Georgia Election Board to provide more state control in the election process, as was intended by the United States Constitution.
It eliminates the signature-matching system used to use to check the identities of absentee voters. Instead, voters will have to provide their Georgia driver's license number, the number on their state identification card, or the last four digits of their Social Security number, just like we do in Alaska. If they don't have any of those, they can provide one of several alternative forms of identification, such as a copy of a utility bill, bank statement or government check.
So, let me ask Bastian, are you going to terminate service to all cities within the 34 states that already require voter ID? Of course not. You desperately want the revenues generated by a majority of Americans who live in these "fly-over" states that have voter ID requirements. You really just want our money! Careful now Ed, we may actually be paying attention to your woke political cheap shot. There are alternatives like United or American.
How about identification to get on your flights? Every time I fly on Delta, I must show an ID before I am issued a boarding pass. Are you going to eliminate the mandatory ID requirement when flying on Delta Airlines? Don't give me the hollow excuse that it is a federal requirement; Delta has historically been at the forefront of lobbying Congress to require IDs when flying.
What about requiring Americans to have a passport when returning to our home? We haven't heard Bastian preaching about the millions of illegal immigrants entering the US without passports. If they can enter without passports, why can't I?
How about vaccination passports? Bastian has been quoted as saying he supports vaccination passports for international travel. Won't that require some form of ID to confirm the person holding the vaccination passport is actually the traveler?
Since Bastian has such a high moral standard, I am confident Delta will be terminating all service to China. My mistake: Flying to China is a lucrative market, so Delta would never apply any political pressure on the Chinese Communists to change their policies.  He has no problem with Uyghur concentration camps that have forced labor, organ harvesting, forced sterilization and abortions, etc.  I guess human rights really aren't as important to Bastian as Georgia's voter ID laws.
Bastian is really nothing more than a pandering, hypocritical corporate suit trying to gain short term political advantage by riding the shirttails of a Leftist campaign to eliminate voter integrity in America.
Now just to be fair, Delta Airlines is pleased to accept an annual multi-million dollar fuel tax credit from the Georgia legislature and to receive millions in CARES Act funding from DC. So it's obvious its corporation heads understand the value government provides to their corporate bottom line, so long as said government meets the moral criterion established by Bastian, except for China, of course.
I generally do not support boycotts, and don't believe there should be one against Delta, despite their CEO's blathering pontificating. Alaskans have always had nice alternatives to Delta Airlines. Whether it is Alaska Airlines, United Airlines, American Airlines summer service, or any of the other seasonal carriers, Alaskans have choices.
Alaska Airlines has joined the international airline Oneworld Alliance. They now have more service to places that Delta also services, like nonstop flights to Seattle, Minneapolis, Los Angeles, San Francisco, Las Vegas, and Phoenix. With the Oneworld Alliance, Alaska also has connection service to a tremendous number of domestic and international destinations.
Mark Twain once wrote, "It is better to keep your mouth closed and let people think you are a fool than to open it and remove all doubt."  If you want Ed Bastian to know how Alaskans feel about his stupid statement against the Georgia voter ID law, simply fly Alaska Airlines.  
Craig E. Campbell served on the Anchorage Assembly between 1986 and 1995 and later as Alaska's Tenth Lieutenant Governor. He was the previous Chief Executive Officer and President for Alaska Aerospace Corporation. He retired from the Alaska National Guard as Lieutenant General (AKNG) and holds the concurrent retired Federal rank of Major General (USAF).