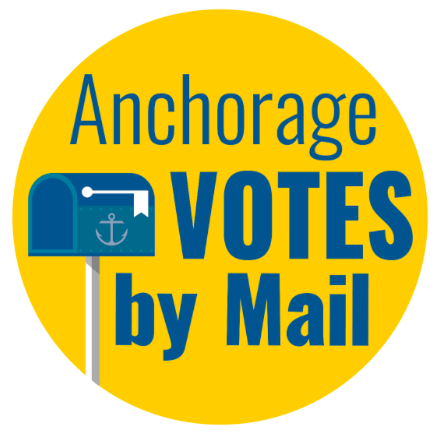 The Municipal Clerk's Office is wanting voters to register or update their voter registration before the Sunday, April 11, 2021 deadline to vote in the potential May 11, 2021 mayoral runoff election.  
Although not official, it's all but certain that retired pilot Dave Bronson will face off against Assemblyman Forrest Dunbar, as voters decide whether they need a new direction, or are content with how things are going in Anchorage.
To be clear, if you are already registered to vote in Anchorage, and if you have not moved, you don't have to do anything. But if you haven't registered to vote, you'll need to do so online at: https://voterregistration.alaska.gov/. 
If you will be traveling and want to receive your ballot package at a temporary address rather than your regular mailing address, complete the temporary address application on the municipal elections website www.muni.org/2021application and submit it as soon as possible.
The May 11, 2021 mayoral runoff election is a vote at home/vote by mail election. Voters will be mailed their ballots shortly after the April 20 certification of the April 6 election. Vote can be cast through secure drop boxes, an Anchorage Vote Center, or by mail. Specific hours and locations for drop boxes and voting centers can be found at muni.org/elections/AVC.