The first day of diplomatic meetings between China and the Biden Administration were contentious, but China got its message across: It no longer considers America the pre-eminent world power that has the moral authority to criticize China for anything.
Secretary of State Antony Blinken and National Security Adviser Jake Sullivan met with the diplomats at the Captain Cook Hotel in the first high-level US-China talks for the Biden Administration.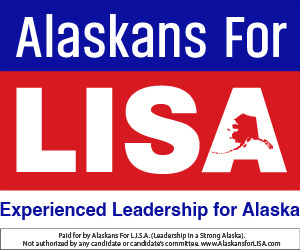 Blinken and his Chinese counterpart were to give two-minute opening remarks. Blinken gave his two minutes, but the Chinese remarks went on for nearly 20 minutes, while Blinken sat and listened to complaints and insults about U.S. policies, and the faults of America's seemingly fragile democratic system.
"We will … discuss our deep concerns with actions by China, including in Xinjiang, Hong Kong, Taiwan, cyber-attacks on the United States, economic coercion of our allies," Blinken told the Chinese in his opening remarks. "Each of these actions threaten the rules-based order that maintains global stability."
China has said it wants a fresh start with the US, after relations had become icy under President Donald Trump. That fresh start was embarrassing to the Biden Administration.
China's top diplomat Yang Jiechi responded by shaking his head and giving an extended retort in Chinese, which was translated by one of his aides, in which he lashed out at the United States and blamed it for having a struggling democracy, bad treatment of minorities, and lousy foreign and trade policies.
"Well, you can't blame this problem on somebody else," Yang said.
"The United States uses its military force and financial hegemony to carry out long arm jurisdiction and suppress other countries," Yang said. "It abuses so-called notions of national security to obstruct normal trade exchanges, and incite some countries to attack China."
"I have to tell you what I'm hearing is very different from what you described," Blinken said. "I'm hearing deep satisfaction that the United States is back, that we're engaged with our allies and partners. I'm also hearing deep concerns about some of the actions your government is taking."
Some of the tense exchange was recorded and broadcast by mainstream media:
The Chinese were not particularly happy to be in Alaska, reportedly complaining that it was cold. Anchorage temperatures dipped to -11 Fahrenheit overnight and are expected to reach 18 degrees on Friday, when the talks were said to continue.
"So far, the US' aggressiveness and disregard for diplomatic protocol, and rapid and sharp counterattacks by the Chinese delegation, have made the world take notice," the Times noted. It complained that Washington choosing Anchorage as a diplomatic host city was uncomfortable, as it is "one of the coldest places on US soil with a freezing temperature of minus 19 degrees Celsius [-2.2ºF]," the Global Times reported.
Chinese news outlets said the Chinese diplomats considered Alaska neither hospitable nor was the location good diplomatic etiquette.
"We thought too well of the US; we thought the US would follow the necessary diplomatic protocol… In front of the Chinese side, the US side is not qualified to speak to China from a position of strength," Yang said to Chinese news outlets.
"The old habit of the US hegemonic behavior of willfully interfering in China's internal affairs must be changed," Wang said.
The Global Times lauded Wang and Yang for their "vigorous counterblows to condescending U.S. representatives." It assessed that the opening remarks of the talks, which will reportedly remain ongoing, were "beyond the expectations of observers" in their severity and bitter tone, blaming President Joe Biden's diplomats for the acrimony.