The Covid science is evidently changing at a dizzying rate. So much so, that universal mask mandates, primarily found in in Democrat-run states, are beginning to disappear.
In New York, the state government has said it won't enforce the state order that health care workers get Covid-19 booster shots, because that could lead to worsening staff shortages. Gov. Kathy Hochul, a Democrat, lifted the universal mask mandate on Feb. 10.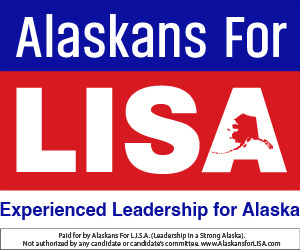 In Washington state, Democrat Gov. Jay Inslee has set March 21 as his target for removing the mask mandates for most indoor settings. That includes schools, stores, gymnasiums, and food service establishments. But King County, home of Seattle, is not lifting its mask mandate and although the vaccine passport orders will be loosened statewide, King County may have its own rules. Currently, people must show their vaccine passports in order to enter many establishments in the county, including restaurants and bars. Masks will still be required in health care settings, on buses, and in taxis and ride-sharing vehicles statewide.
In California, Gov. Gavin Newsom's indoor mask mandate expired Feb. 15. Those who are unvaccinated for Covid must still wear face coverings when indoors in public, and mask are required in health-care settings and schools. The state of emergency continues, giving the Democrat governor vast powers.
Connecticut Democrat Gov. Ned Lamont said the school mask mandate will be lifted by Feb. 28, but school districts can keep their mandates in place at the local level.
Delaware's mask mandate for businesses ended Feb. 11, but students kindergarten and older must continue to wear masks until March 31, according to Gov. John Carney's order. Carney is a Democrat.
In Illinois, Democrat Gov. JB Pritzker's indoor mask mandate was struck down by an appellate court on Thursday. The court said local jurisdictions and school districts, such as the Chicago Public Schools, can continue to require masks.
Nevada's Democrat Gov. Stephen F. Sisolak lifted his statewide mask mandate on Feb. 10.
Democrat Gov. Philip Dunton Murphy of New Jersey, said students and school staff can stop wearing masks on March 7.
In Washington, D.C, police officers will not be able to take leave next week as a truckers' protest convoy heads to the nation's capital. The D.C. police force is planning a robust response to the trucks that are arriving from across the United States, after truckers in Canada shut down that nation's capital for three weeks.
D.C.'s mask mandate expires Feb. 28 and Democrat Mayor Muriel Bowser appears to be ready to let it expire rather than extend it, especially with truckers expected around March 1.