More ballots were counted on Monday, increasing the lead of Dave Bronson to nearly 2 percentage points above Forrest Dunbar. As of 5 pm, Bronson has a 1,241 vote lead, 21,807 to 20,566.
So far, 65,973 votes have been counted in the April 6 race. The election officials counted 6,701 votes today.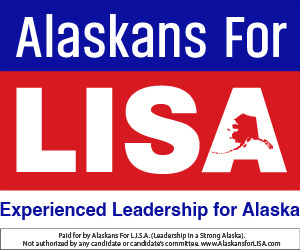 In the Anchorage School Board race for Seat B, Kelly Lessens leads Judy Eledge by just 92 votes, as conservative ballots, cast toward the end of the election cycle, continue to eat away at Lessens' advantage. That race may be subject to a recount.
Of the ballots received so far, there are 6,846 left to count. The deadline for mail-in ballots to arrive is April 16, and certification of the election is April 20.
In other campaign news, the Dunbar campaign filed a campaign finance complaint against the Bronson campaign, in which it claimed that a loose-knit Facebook group called "Save Anchorage" is a dark-money group.