U.S. District Court Judge Sharon Gleason ruled on Wednesday that the Trump Administration's approval and even the Biden Administration's approval of the Willow Project must be reversed due to a lack of analysis of greenhouse gas pollution and other environmental considerations.
"Today's ruling from a judge trying to shelve a major oil project on U.S. soil does one thing: outsources production to dictatorships & terrorist organizations. Willow would power America with 160K barrels a day & create 1000s of jobs. This is not over," wrote Gov. Mike Dunleavy on Twitter.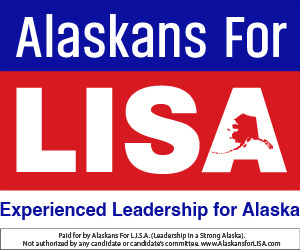 Gleason's decision will surely be appealed by ConocoPhillips, although likely the company attorneys will need to pore over the lengthy decision. Gleason was appointed to her position by President Barack Obama.
Willow is a significant new oil discovery announced in 2017 in the Bear Tooth Unit in the northeast portion of the National Petroleum Reserve-Alaska. The original Willow discovery wells, Tinmiaq 2 and 6, were drilled on federal leases in early 2016.
After a successful 2018 exploration and appraisal season in the Greater Willow Area, ConocoPhillips Alaska said the oil find is estimated to be between 400-750 million barrels of oil equivalent.
The company proposed a new stand-alone production facility. It is estimated that Willow could produce in excess of 100,000 barrels of oil per day, which would help Alaska's state budget and Permanent Fund, through royalties and taxes. Assuming permit approvals, first oil was planned for 2024 – 2025.
The Trump Administration signed the environmental impact statement's record of decision in October, 2020 for the  Willow Master Development Plan.
Then, after putting other major Alaska oil projects on hold, the Biden Administration said it backed the Willow project and defended it in court.
Today's decision is yet another setback for the Alaska economy and a win for the leave-it-in-the-ground environmentalists.