JUDGE REVERSES RULING AGAIN: PETITION ON RECALL CAN PROCEED
The judge who issued a "stay" to prevent petition booklets from being issued for the Recall Dunleavy effort, has now reversed his ruling — again. This is his second reversal on the same question.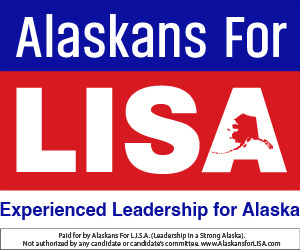 He vacated his order that went out Tuesday. The Tuesday order was a reversal from his earlier order.
Judge Eric Aarseth originally said on Jan. 10 that he would allow the petition booklets to be issued to the Recall Dunleavy Committee.
On Tuesday, he changed his mind after the Stand Tall for Mike group asked for a "stay" in writing.
And today, he has reversed his ruling once again, saying he erred on Tuesday in an order that was stamped Friday, Jan. 16 and that was not made public until Tuesday.
The question is: While the legitimacy of the recall effort is being appealed to the Alaska Supreme Court, should the Recall Dunleavy group be allowed to collect signatures. Judge Aarseth, during the hearing on the case on Jan. 10, recessed for 10 minutes and then returned to issue a verbal ruling, allowing the petition to be distributed — a ruling that all in the courtroom could see he had decided before the hearing even started.
This is a developing story and will be updated.
Tuesday's story: