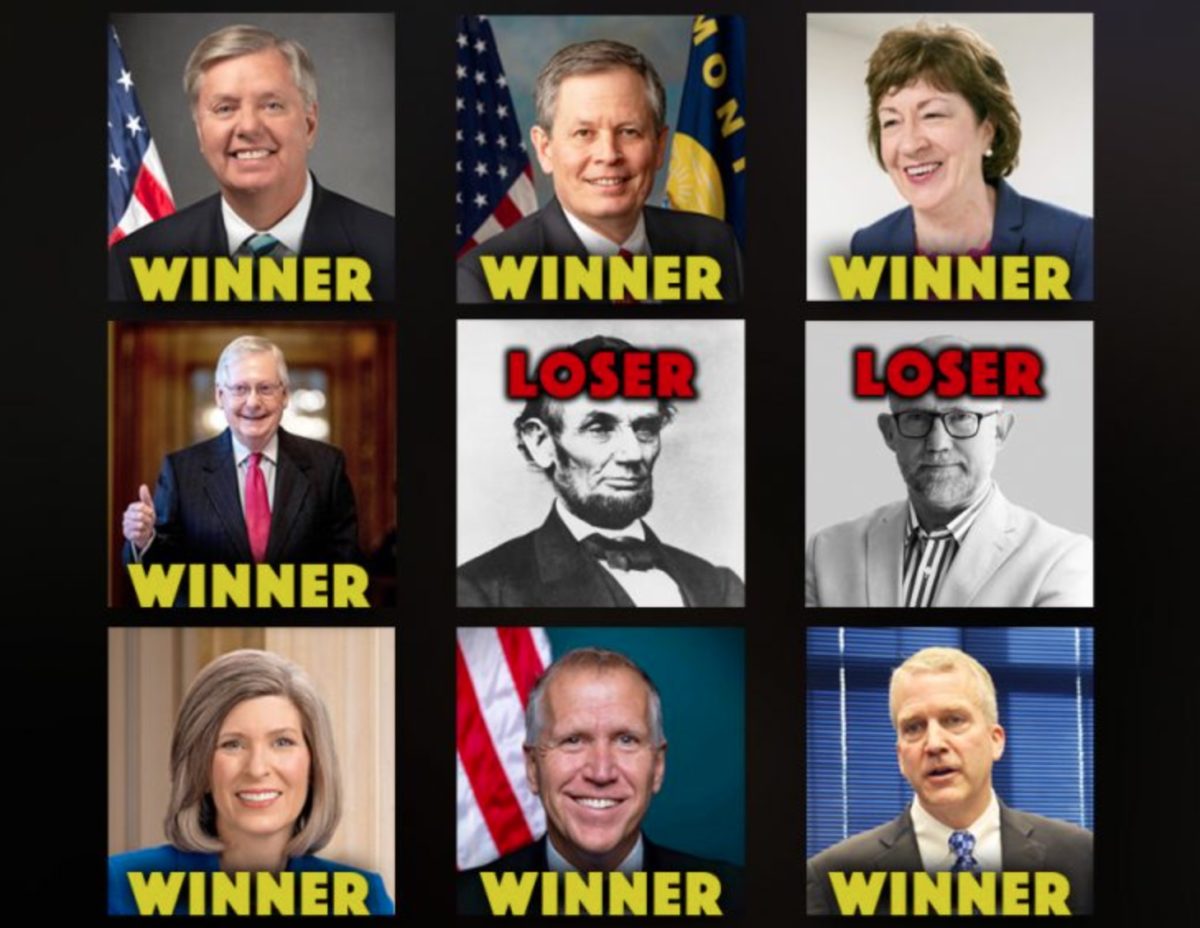 The Lincoln Project, a group of political grifters who play-act as disaffected Republicans but are spending Democrat donors' money, spent $4.3 million on the Alaska Senate race this year, attacking Sen. Dan Sullivan and supporting Democrat Alan Gross.
 Rick Wilson, George Conway, Steve Schmidt, Jennifer Horn, John Weaver, Ron Steslow, Reed Galen, Mike Madrid are the founders of the Lincoln Project, which hit the scene in 2019.
The race has been called for Sullivan, and he is currently ahead by 14 points, 174,791 to 131,627.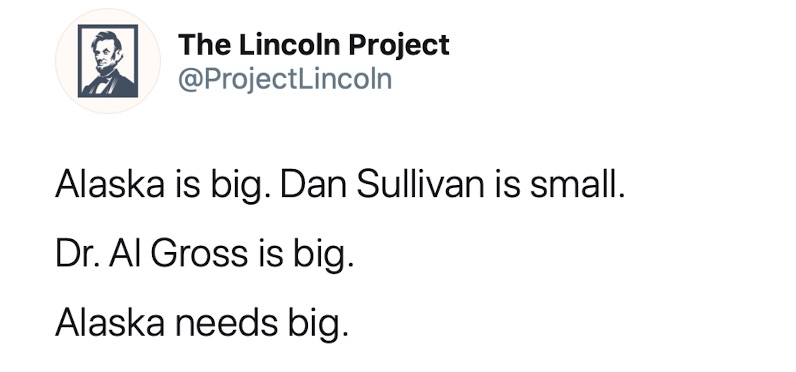 The Lincoln Project went 0-7 in Senate races across the U.S., after spending nearly $12 million in support of Democrats.
They targeted Republican Sens. Steve Daines of Montana and Susan Collins of Maine, along with Joni Ernst of Iowa, Mitch McConnell of Kentucky, Lindsey Graham of South Carolina, and Thom Tillis of North Carolina.
Now, with the election behind us, the Lincoln Project has launched an attack on the lawyers who are representing the Trump campaign.
"What the Lincoln Project is doing is both a frontal assault on longstanding professed ideals of the legal profession and a tactic of personal harassment and intimidation that stands in clear violation of Twitter's stated rules. Moreover, the harassment initiative aimed at Jones Day and Porter Wright attorneys openly extends to pressure campaigns against the other clients of Jones Day," wrote Dan McLaughlin, senior writer at The National Review.
Although the group helped take out its main target, Donald Trump, its Senate ambitions were completely thwarted, as detailed at the Washington Free Beacon.