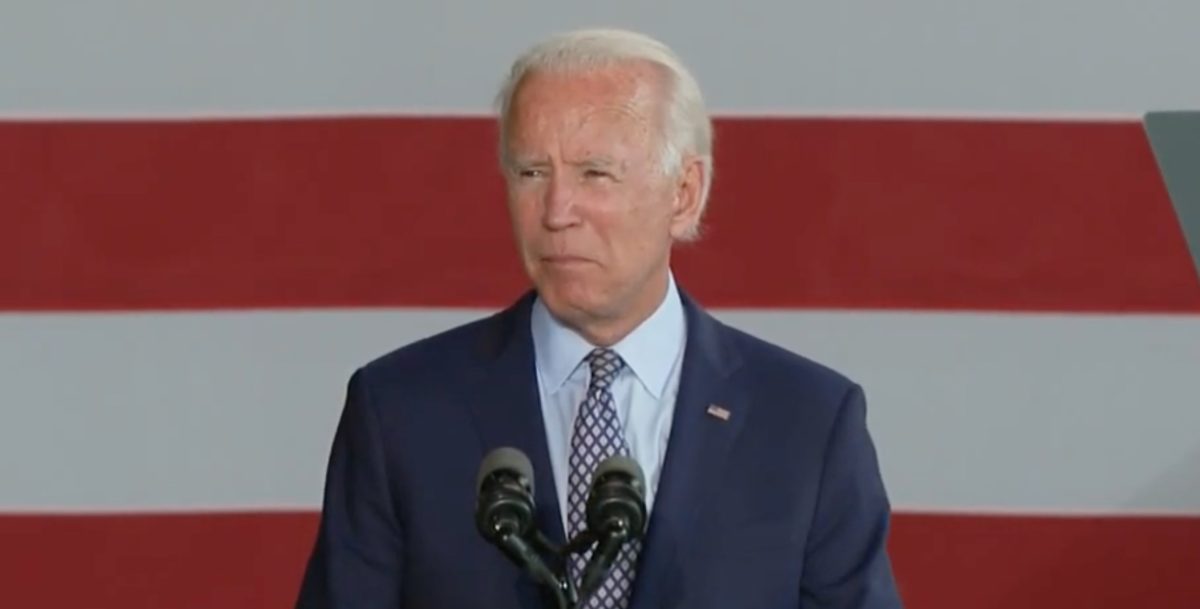 The transition teams for the possible Biden-Harris Administration have been published, and it's not looking good for Alaska. Must Read Alaska has reviewed the transition teams and hasn't found a single Alaskan on the list. But it's early. There's still time for Alaska Democrats to get involved.
The transition teams gather resumes and start scouting for true believers to put into key appointments throughout the government. As they do their work, another group of partisans are embedded in agencies, often called "beachhead teams," to ensure the departing administration doesn't get away with too much during the transition.
For Alaska, the Department of Interior and the EPA are always top concerns.
For the Interior transition team, the transition team reads like the yearbook from the Obama Administration's DOI team:
Kevin Washburn, Team Lead, Dean of the University of Iowa College of Law, was appointed by President Obama as the Assistant Secretary of Indian Affairs (BIA) at the U.S. Department of the Interior. He served in that role until January of 2016.
Bob Anderson, Harvard Law School, Oneida Indian Nation Visiting Professor of Law. Specializes in tribal sovereignty.
Bret Birdsong, The Nevada System of Higher Education, he was appointed by the Obama administration to serve as deputy solicitor for land resources at the U.S. Department of Interior in Washington D.C.
Shannon Estenoz, The Everglades Foundation, was President Obama's federal point person for Everglades restoration.
Chris Goranson, Carnegie Mellon University, The Heinz College of Information Systems and Public Policy, he was residential Innovation Fellow in the Obama Administration.
Janie Hipp, Native American Agriculture Fund. Hipp served under Barack Obama as the director of the Office of Tribal Relations of the Secretary of the U.S. Department of Agriculture.
Kate Kelly, Center for American Progress, she served in the Obama administration at the Interior Department.
Elizabeth Klein, New York University, School of Law, State Energy & Environmental Impact Center. She was former deputy assistant secretary, policy, management & budget in the Department of Interior under the Obama Administration and worked at DOI in the Clinton Administration. At her work at NYU, with Director David Hayes, the two have sued the Department of Interior over Arctic lease sales.
Amanda Leiter, American University, Washington College of Law, Professor of Law and the Director of the Program on Environmental and Energy Law.
Molly McUsic, Wyss Foundation,
Maggie Thomas, Evergreen Action, Obama Administration at the White House Council on Environmental Quality 
Tanya Trujillo, Colorado River Sustainability Campaign
At the EPA transition team, a very strong bias emerges toward Obama-era policies, led by a Vice President of Earthjustice:
| | |
| --- | --- |
| Patrice Simms, Team Lead | Earthjustice. Former Deputy Assistant Attorney General in the U.S. Department of Justice's Environment and Natural Resources Division. |
| Amanda Aguirre | Blue Crab Strategies, Director of Public Engagement & Environmental Education, US Environmental Protection Agency |
| Ann Dunkin | Dell Technologies, Environmental Protection Agency CIO under President Obama |
| Matt Fritz | Latham & Watkins, LLP, senior advisor to the EPA Administrator during Obama Administration. |
| Lisa Garcia | Grist Magazine, Inc., led the EPA's environmental-justice work under President Obama,  |
| Cynthia Giles | Harvard Environmental and Energy Law Program, former Assistant Administrator for EPA's Office of Enforcement and Compliance Assurance for the entire Obama Presidency |
| Joseph Goffman | Harvard Law School, Associate Assistant Administrator for Climate/Senior Counsel, Office of Air and Radiation, US Environmental Protection Agency |
| Ken Kopocis | American University, Washington College of Law, former assistant administrators of the EPA under Obama. |
| Michael McCabe | Self-employed, former Regional Administrator, and later Deputy Administrator of the United States Environmental Protection Agency, Clinton, Bush Administration |
| Billie McGrane | PA Democratic Party |
| Alejandra Nunez | The Sierra Club |
| Luseni Pieh | Self-employed, Deputy Chief of Staff for Programs and Strategic Initiatives at the U.S. Environmental Protection Agency for Obama. |