On his first day as president, Joe Biden mandated all shall wear face coverings when in federal buildings or facilities, or on federal lands.
"'Federal lands' means lands under executive branch control," the order reads.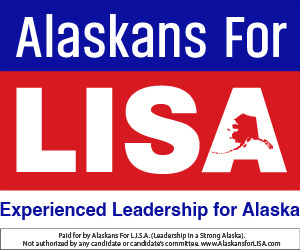 Hours after signing the order, Biden was filmed at the Lincoln Memorial in Washington, D.C., without a mask.
Alaska is ranked #1 for federal land. The federal government owns 61.79 percent of Alaska's total land, or just shy of 224 million acres.
The order makes no exception for the vast wilderness of Southeast Alaska, which is nearly all the Tongass National Forest.
Various sled dog races this winter, including the Iditarod, cross federal land, which would require mushers to wear face masks while traversing expanses of wilderness, and to yell "yee" and "haw" through their masks.
Presumably, climbers of Mt. Denali or any of Alaska's other famous peaks are required to mask up, and it will be up to Park rangers and BLM officials to enforce the policy — if the public is allowed to climb federally owned peaks this summer in Alaska.
Read the White House briefing in this federal action.