The Arctic National Wildlife Refuge is back on ice. The Department of the Interior today suspended all activities related to the Coastal Plain Oil and Gas Leasing Program in ANWR, pending completion of a comprehensive analysis under the National Environmental Policy Act, which could take years.
There is a bit of theater involved: The Biden Administration last week decided to defend the BLM decision to allow the Willow Project to go forward in the National Petroleum Reserve Alaska. That project is subject to a lawsuit by the Center for Biological Diversity, but with Biden's Justice Department signaling it will defend the project, it appears to be going forward.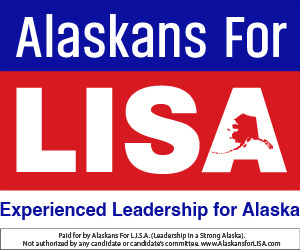 But to appease environmentalists angry about the Willow decision, ANWR is going to be off limits, in spite of the fact that Congress determined lease sales could go ahead and the leases were sold Jan. 6.
There was so much uncertainty around the leases, however, that few companies wanted to risk it in January. Most of the leases are actually owned by AIDEA, an Alaska-owned agency, and a couple of small companies.
Read: BLM issues leases, mostly to State of Alaska
None of the major exploration companies bid on the lease sales because they knew the Biden Administration would spike what was authorized by Congress, which makes today's decision less dramatic. No seismic studies have been authorized, although Kaktovik Inupiat Corporation had applied for one and intended to move forward. No exploration has commenced.
Under the Trump administration, BLM established and began administering an oil and gas program in the Coastal Plain of the Arctic Refuge.
On Day One, less than two weeks after the leases were sold, President Biden issued Executive Order 13990, directing the Interior Department to review oil and gas activity in the Arctic Refuge.
Secretarial Order 3401 directs the Department of Interior to initiate a comprehensive environmental analysis to review the potential impacts and to address "legal deficiencies" in the leasing program's environmental review.
The Alaska Oil and Gas Association issued an immediate response:
"AOGA is disappointed in the administration's decision to suspend all oil and gas leases in the Alaska Arctic National Wildlife Refuge," said Patrick Bergt, AOGA Regulatory and Legal Affairs Manager. "Leasing and development of the Coastal Plain has been a priority for the State of Alaska, the North Slope Borough, Arctic Slope Regional Corporation, Kaktovik Iñupiat Corporation, and countless other stakeholders since 1987 when the Department of Interior first recommended that action be taken. The development of Alaska's oil and gas resources has produced enormous economic, social, and scientific benefits, while simultaneously minimizing environmental impacts and protecting all Alaska's natural resources. Coastal Plain oil would add volume to theTrans Alaska Pipeline System for the benefit of all Alaskans and the nation's energy security. No one is better equipped to drill safely in Alaska's Arctic than Alaskans. We hope the Biden Administration will recognize this fact and allow Alaska to chart its own course."
Kelly Tshibaka, a candidate for U.S. Senate, also reacted to the announcement:
"Following six decades of fighting for access to ANWR, this is disastrous news for Alaska workers, our economy, our national security and the environment. It is yet another case of the federal government treating Alaska like a national park for the rest of the country while trampling our state sovereignty," Tshibaka said.
"This is exactly what we expected from Joe Biden and his band of environmental extremists, but it should be especially distressing to Alaskans that Sen. Lisa Murkowski had a hand in this. She fought President Trump every step of the way, opposing his election in 2016 and his re-election in 2020, even though his policies were very beneficial to Alaska—including opening ANWR for 'cleaner and greener' oil exploration. She even cast the deciding vote in committee to advance Deb Haaland's nomination as Interior Secretary without publicly asking questions about future oil and gas leases. That vote cost Alaska billions. What exactly did Murkowski expect would happen?" Tshibaka said.