According to the Yukon Kuskokwim Health Corporation, 100 cases of COVID-19 were diagnosed in the Y-K Delta on Thursday.
It's 17 percent of the 584 cases reported by the State of Alaska's COVID-19 dashboard on Thursday. The delta is home to about 25,000 Alaskans, less than 4 percent of the state population.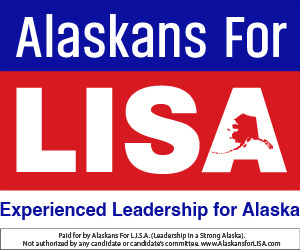 The cases in the Y-K Delta are causing concern at the Alaska Native Medical Center, where the hospital says it worries it will run out of beds and staff to meet the needs of all the incoming patients.
"The Alaska Native Medical Center is experiencing a significant increase in patients hospitalized with COVID-19. Concurrently, the rising numbers of people impacted by community spread of COVID-19 is impacting the staffing levels of essential health care workers, who must quarantine or isolate after infection or exposure. If this trend continues, our hospital will not have the physical bed space or staff available to provide the level of care our community will likely need," the Alaska Native Medical Center wrote.
ANMC Administrator, Dr. Robert Onders said he supports Gov. Mike Dunleavy's statements encouraging all Alaskans to stay home if possible, limit gathering sizes, and wear face coverings when in public.
The Bethel Region's cases went from 10 to 50 to 100 in less than a week. Nov. 11, there were 29 cases. By Nov. 12, the number was 64 and one death.
On Nov. 13, the 100 cases were reported across multiple villages:
14 cases in Akiak
42 cases in Bethel
2 cases in Chevak
1 case in Hooper Bay
1 case in Kongiganak
21 cases in Kwethluk
Numerous cases in Napaskiak
Village of Napaskiak states the total number of cases should not be publicly provided. (Math suggests that the number is 15).
2 cases in Scammon Bay
2 cases in Toksook Bay