The Alaska Policy Forum has analyzed how much Alaskans are making on unemployment insurance benefits and has discovered the reason why businesses can't get people to apply for jobs: Alaskans can earn the equivalent of nearly $33 per hour just by staying home. 
To continue distributing a Covid-19 bonus for unemployment will exacerbate the problem, the conservative think tank said.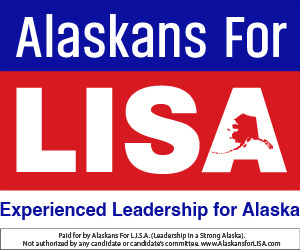 The APF analysis shows:
Currently, the average single-parent family with two children in Alaska could earn $3,657 each month in cash or cash-equivalent government benefits—equal to more than $43,000 per year.  
After factoring in non-cash welfare programs like Medicaid benefits, these Alaskans could earn up to $5,711 per month, or more than $68,000 per year.  That's the equivalent of receiving nearly $33 per hour to not work, APF calculated.
Unemployment bonuses discourage a return to work, with even the current $300 weekly bonus paying low-wage Alaska workers, on average, 11 percent more than they would be earning while working. The non-partisan Congressional Budget Office determined that the previous congressional UI bonus created a situation where five in every six unemployed claimants would receive more by remaining unemployed than they would by returning to work, reducing total employment.  
According to data from the U.S. Department of Labor's Employment and Training Administration, when compared to the national average, Alaska has a higher taxable wage base as well as greater program duration and dependency.  Alaska is also one of just 13 states that already has a dependent benefit provision, further underscoring the generosity of Alaska's UI system.
More unemployed Alaskans are receiving unemployment insurance than any peer western state.  Unsurprisingly, continuing unemployment claims in Alaska are still 70 percent higher than they were prior to the pandemic.
Since Covid-19 policies were implemented, Alaska's UI trust fund balance has declined by more than 40 percent.  At the same time, Alaska has the third-highest average employer tax, per covered employee, and the fifth-highest average UI tax rate as a percent of total wages.  
The Anchorage group has advised state lawmakers that Alaska "should reject calls to create a new state-level UI benefit that will cost businesses, strain the state's UI trust fund, increase dependency, and discourage a return to work."