An ordinance passed last week that created a board of homeless people to talk about and advise the city on homelessness has been vetoed by Mayor Dave Bronson. It's his first veto of an Assembly ordinance.
"As you know, the Municipality already has a Homeless. Housing. and Neighborhood Development (HHAND) Board specifically designated to 'advise the Mayor and the Assembly on issues related to long and short-term housing, homeless and community development needs… and strategies to effect revitalization of lower-income and at risk neighborhoods,'" the mayor wrote.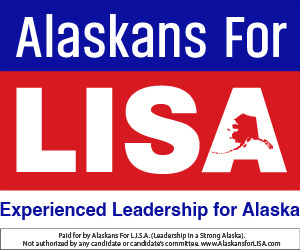 "Moreover, the stated purpose of the proposed Houseless Lived Experience Anchorage' resources should be used to focus on helping those experiencing homelessness rather than to just talk about it," he said.
The "lived experience" homeless board is a pet project of Assemblyman Felix Rivera and Assemblywoman Meg Zaletel, who is facing recall.
It's expected that the leftist Assembly will take up the veto and consider overriding it at their next Assembly meeting.