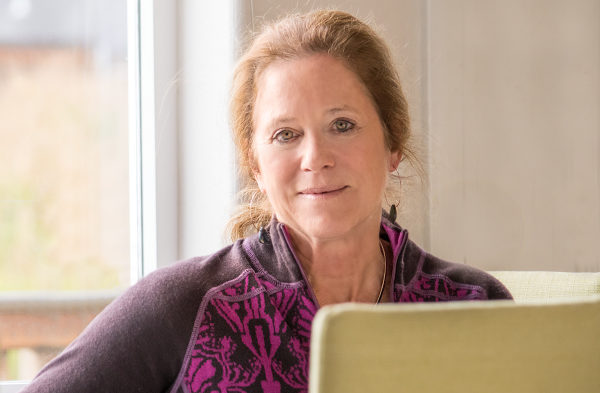 What started out as a peaceful protest ended with a U.S. Air Force veteran being shot in the neck in the hall of the U.S. Capitol, and dying in a pool of her own blood.
The insurrection at the nation's Capitol showed something to the powers that be and to progressives in general, if they will see it: Half of the nation — the progressive half — clearly does not understand the depth of President Trump's support and the conviction of his supporters. They believe the election was stolen and they will not be convinced otherwise.
It's not an irrational viewpoint, and history may prove them correct. To this day, the 1948 election of Democrat Lyndon B. Johnson to the U.S. Senate is debated, with most historians agreeing that the Democrat party machine in Texas ensured just enough fraudulent votes for Johnson to win. As history tells us, LBJ went on to become the accidental president, after the assassination of President John F. Kennedy. But his career started with election fraud.
Anyone who has worked in politics in the South or in Michigan knows just how corrupt elections can get. The stories are legendary. That's why political observers shook their heads and rolled their eyes when it was announced on Election Night that a water line had broken in Atlanta, and thus, counting ballots would have to end for the night.
The storming of the U.S. Capitol Building on Jan. 6 showed the legislative branch that, in fact, this form of republican democracy is only possible by the consent of the governed. Many of the 73 million Trump voters had withdrawn their consent, if only to prove a point.
The legislative branch did not like this insurrection, which was a challenge to their authority to govern as representatives of the people, and to do so in peace. A majority of the members of Congress issued statements damning the violence as unacceptable. They didn't want to understand the frustration of the public.
Most Republicans agree: Violence is not the answer, they said. We are better than that, they said. That storming of the Capitol was unAmerican, they said.
So who were the million or more Americans who flew to Washington, D.C. on their own dime to give these elected officials a piece of their mind? Were they the lunatic fringe? No.
They were the people who know they are about to get the shaft. They saw evidence far and wide that the support for Trump was historic as tens of thousands showed up at rallies last fall. They believe they were robbed.
What they don't see is that Trump is also hated, with a hatred so deep that Americans will burn down churches and even a Starbucks or two to prove how much they hate Trump. Their hate is a visceral driving force enough to compel them to vote him out. And had they not succeeded in toppling Trump, there would be rioting in every city in America right now on a scale far worse than what just occurred in the capital.
At this point, it's all over but the shouting. Trump is losing his administration, as resignations are coming in fast and furious. His White House appointees realize that if they don't leave now, they'll never work again, and they also realize our nation must have a peaceful transfer of power.
Trump worked his magic one last time, drawing over a million to the capital on the fateful day of the certification of the Electoral College, and sending a message that he has the support from every corner of the country.
But it's over. Trump has lost. Every reasonable measure to slow down the process and look for solid evidence of election crime has been explored. Every lead had led to a false hope or a dead end.
It's time for Trump to concede. He cannot stay president, and he needs to allow an orderly transition. He must not allow himself to be dragged out by his hair. He must find his own way to let this go.
Unfortunately for the Republican Party, the damage is done. The fissure is deep between the true Trump believers and those who are ready to move on. The Grand Old Party has sustained so much damage, in fact, that it will be a few years before it can put itself back together. Democrats will make hay, during this time of Republican dysfunction.
Some Republicans are throwing in the towel altogether, walking away and saying that it's time for a new party.
But as flawed as it is, it's hard to see what a party would look like with the protesters at the helm. Political movements are hard to sustain. It takes years to build a political organization strong enough to go the distance.
Plus, our republic, if we can keep it, works only because we respect the rule of law. What went down in Washington was lawless, and reckless.
I will hazard a guess that a majority of those who went to Washington, D.C. did not walk door to door, or work the phone banks, or build signs or volunteer for poll watching before the election. They thought they had this election by a landslide, and that all that was required was their vote. They were wrong. Liberty requires fighting for it every day.
In America, we are proud that we solve our disagreements with ballots, not bullets. Yet on Jan. 6, 2021, a single police bullet went through a protester's neck. That's not supposed to happen.
Jan. 6, 2021 is a moment, like Kent State University on May 4, 1970, that will define the times we live in, as a nation deeply divided in our values, our beliefs, and our visions for the future.
We got through Kent State. In time, we will get through this. But what happened in 2021 will not be forgotten by Americans who love this country, her Constitution, and will fight for her in all her faded glory.